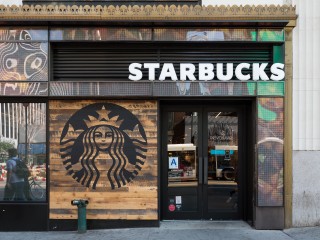 A Houston lawyer filed a lawsuit last week suing Starbucks for a cup of coffee that burned her skin two years ago.  Katherine Mize claims that when the Starbucks employee handed her the cup of coffee is spilled all over her.
"She handed it to me with her hand over the top and dropped it. I caught it and so it squooshed, the top had come off, and it squooshed all over everywhere and all over me. It was so hot that I jumped out of the car," she said according to ABC13.
The coffee scalded her skin and left serious burns on her body.  Mize claims that she missed a month of work after the incident and that the scars from the burns are still there.
"It is not reasonable to go buy a cup of coffee and get your skin scalded off of you," she said according to ABC13.
Mize is suing both the company and the employee after she says that the employee did nothing to help her after she spilled the coffee on her.  Her attorney, Brian Humphrey, claims that she has tried communicating with the company following the incident.  She received no response and filed the lawsuit last week.
"If you make a mess you clean it up.  If you injure somebody and it's your fault, you make it right. And if you don't, that's what the courts are for," said Humphrey according to ABC13.
Starbucks has not yet commented on the case, but did have a spokesperson read a statement.
"We are evaluating the customer's claims and determining the appropriate next steps," the statement said according to the ABA Journal.
Interestingly, there is precedent for this case. In 1994, a woman from New Mexico sued McDonald's over spilled coffee for the same lid issues and was awarded $2.9 million.  The case was settled out of court for an undisclosed amount after the jury reduced the verdict to $640,000.
While Mize understands that her case will be up for ridicule, she claims that she going forward because of safety.
"I want people to be able to get whatever they want from Starbucks and never run the risk of injury," she said according to KPRC 2 Houston.
Have a tip we should know? [email protected]