A lawyer in Los Angeles is being sued for more than $10.2 million because she allegedly used her company's funds to sustain a lengthy, hard-partying binge at a pricey Las Vegas hotel – and committed fraud to do it.
The 33-page original petition filed in the Central District of California accuses Newport Beach-based attorney Sara Jacqueline King, a graduate of Loyola Law School, of breach of contract, fraud, and civil theft over the alleged pilfering of LDR International Limited's coffers.
According to the filing, LDR made 97 different loans to King Lending from January 2022 through October 2022. King essentially worked as an agent for LDR, a lender based out of the British Virgin Islands, in order to facilitate loans to clients in the United States.
According to the lawsuit, the company made loans to the attorney's lending service – which bears her name. Those loans were putatively meant to be lent to third parties. "The purported loans from King Lending to the third-party borrowers were purportedly secured by various forms of collateral, including but not limited to luxury automobiles, boats, yachts, jewelry, watches, precious metal coins, and the earnings from guaranteed professional sports contracts."
In reality, the lawsuit says, no such collateral had been put up. And there were allegedly never any third-party borrowers at all.
"King and King Lending provided Plaintiff, and its agent and representative, Laurent R., with false and fabricated loan documents between King Lending and the purported third-party borrowers, including 'Secured Promissory Note,' with name and other identifying information of the third-party borrower redacted," the lawsuit alleges.
LDR alleges King Lending lost its status as a finance lender in April 2022, meaning the company was unlicensed to engage in such transactions for roughly six months. And that timeline more or less dovetails with the period King is alleged to have sustained herself – and a gambling habit – with LDR's funds.
"King spent the majority of the funds loaned by Plaintiff to King Lending to gamble in Las Vegas, fund an extravagant lifestyle, and for other personal uses by King," the filing alleges. "Plaintiff is informed and believes that King moved into the Wynn Las Vegas resort and hotel, lived there for six months, and gambled 24/7."
The lawsuit claims King's ex-husband "has since fled to Morocco" and substantiated the claims that "King engaged in a massive fraud."
Throughout 2022, LDR loaned extended more than $10.2 million to King Lending, the lawsuit says. And, according to the filing, almost every bit of that money is gone – but the lawyer's spirit is allegedly still alive.
"King has recently provided evidence she only has $11.98 to her name," the lawsuit says. "King, in an email sent on February 9, 2023, is still asking Plaintiff and its principal for more money so she can try and make back the money she has stolen. As of February 9, 2023, King also is still sending fake deals to the Plaintiff and or its agents. King claims she has spent all of the funds and has no money left to her name. King also is crossing state lines to engage in further frauds."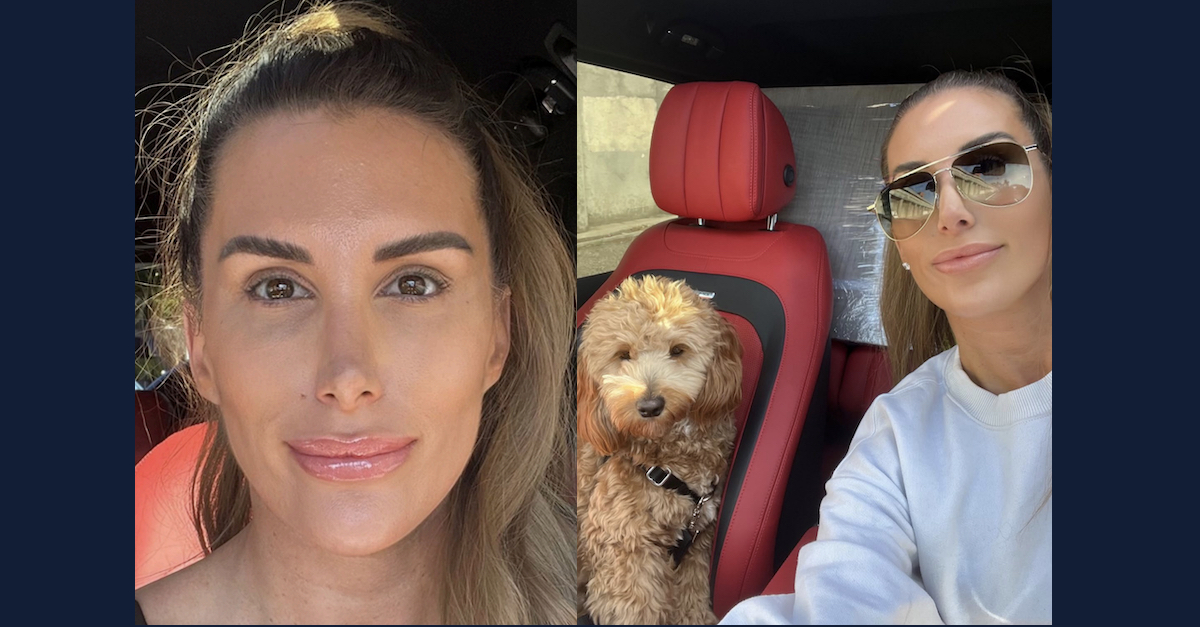 The filing also contains a series of photographs as attachments which, LDR says, were sent by King to the company "as part of an effort by King to increase Plaintiff's trust and confidence in King in terms of her connections, lifestyle, and connections to high-profile athletes as part of her fraud and scheme."
"They show the lavish lifestyle she was living, jewelry, cars, and the image she was trying to portray, as well as being a successful California licensed attorney," the filing said. "The photos are four different pictures of King."
Law&Crime reached out to an email address associated with King, but no response was received at the time of publication.
Have a tip we should know? [email protected]