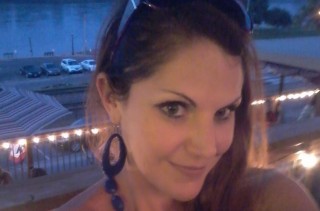 An American attorney was jailed in Mexico on Sunday, under suspicion of killing his girlfriend at a resort in Playa del Carmen, the New York Post reports.
John Loveless, 59, was at the Cancun airport, about to board a flight to Atlanta, when Mexican authorities picked him up. He is now the subject of a homicide investigation by the prosecutor's office in Quintana Roo, the state where Playa del Carmen is located. The woman, identified as Tamra Turpin, 36, was found dead on Wednesday, in a condo she and Loveless had supposedly rented. Forensic analysis showed the cause of death was lack of oxygen due to strangulation, the Post says. Loveless appeared before a judge on Friday.
According to the St. Louis Post-Dispatch, Turpin was from Union, Mo. Her family told the newspaper that Turpin had known Loveless for close to a year, and had vacationed with him before. They said Loveless told them that Turpin had been hospitalized for seizures, and "still wasn't right" after being released. He told them that Turpin had died in their hotel Wednesday morning.
The U.S. Embassy confirmed reports of the death and arrest, but did not provide further details.
[h/t NY Post, image via Facebook]
Have a tip we should know? [email protected]