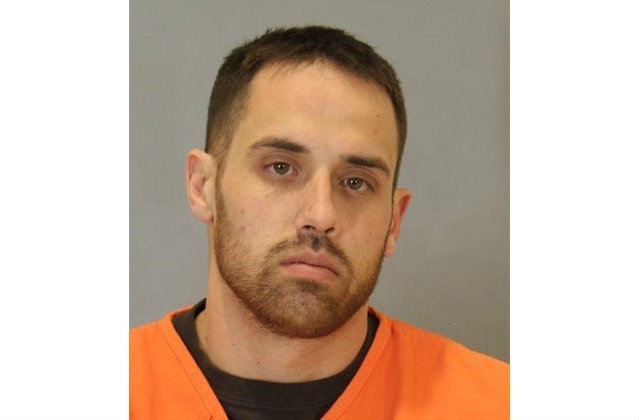 Nebraska authorities have arrested 29-year-old Zachary Person in connection to several sexual assaults. They say he's the man seen on surveillance footage from Wednesday, stalking around an Omaha hotel before attacking an employee.
"He entered the premises for the female front desk employee before he attacked and dragged her into an unoccupied hallway, where he groped her in a sexual manner," Douglas County Sheriff Tim Dunning told reporters. The woman reportedly managed to fight back, knocking off his mask. The suspect allegedly fled, only to return to get back the mask. And accidentally reveal his face to cameras. This led to Person's capture. Investigators also linked him to a Tuesday sexual assault in Sioux City, Iowa.
He's actually a registered sex offender in Nebraska. There was a third-degree sexual assault conviction in 2012, and another in 2016.
Jail records obtained by Law Newz say he remains at Douglas County Corrections as of Monday in lieu of $1,000,000 bond. He was booked on one count of second-degree sexual assault, and one count of first-degree false imprisonment.
[mugshot via Nebraska state]
Have a tip we should know? [email protected]