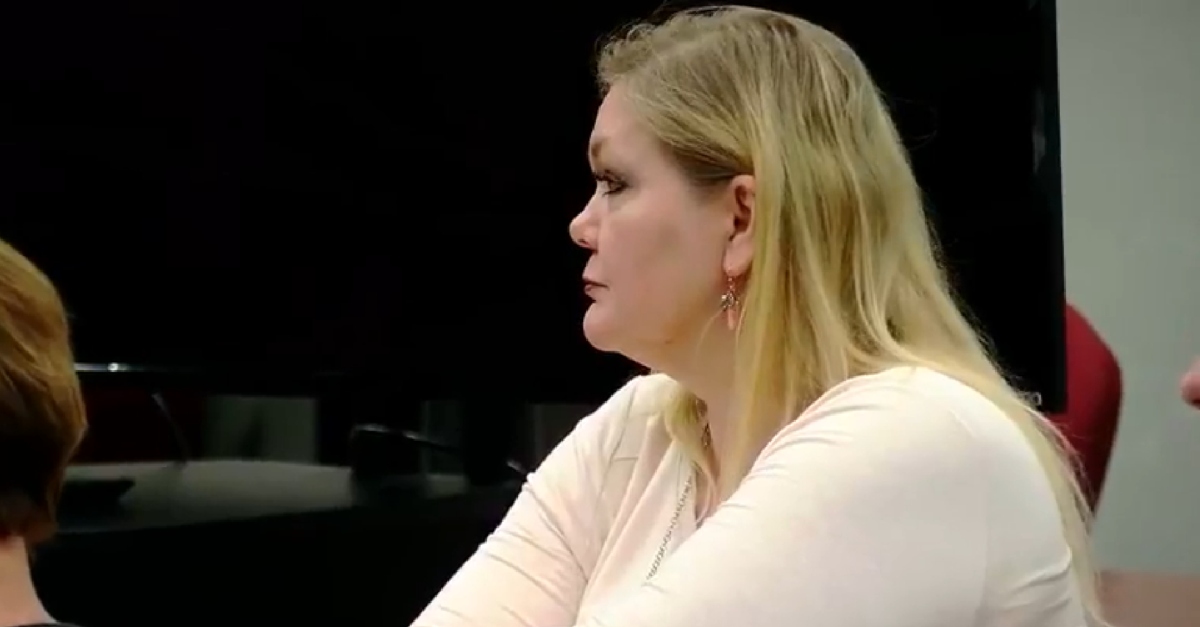 A South Carolina jury found Tammy Moorer guilty of kidnapping and conspiracy in the disappearance of 20-year-old Heather Elvis. Prosecutors said she and her husband Sidney Moorer were responsible for the victim's disappearance in December 2013. A body was never found. After the verdict was announced, Moorer was sentenced to 30 years in prison.
"This is a story about jealousy and deceit," Horry County Assistant Solicitor Nancy Livesay said in her closing argument Monday.
She compared Moorer to the evil queen from the story of Snow White. Tammy became livid on finding out her husband had an affair with Heather, and wouldn't let the grudge go even when the 20-year-old agreed to back off, argued Livesay.
The prosecutor painted Sidney Moorer, whose kidnapping case ended in a deadlocked jury, as Tammy's partner in crime. The couple hounded the victim in attempting to find her before the disappearance, the prosecutor claimed.
"One will not do without the other," she said. Tammy had the motive, Sidney had the means to lure Elvis out.
They purchased a pregnancy test at a Walmart, and then the husband called Heather from a payphone, argued Livesay. Cell tower evidence put them in the same area as the victim in the period before the disappearance, and evidence showed that Tammy suggested that Elvis was in hiding.
Moorer testified that the pregnancy test was for her, but Livesay said evidence showed that the defendant was furious at her husband, and made references to smoking and drinking. This wasn't a woman trying to pregnant, she said.
Livesay also used Moorer's contentious testimony against the defense. Tammy on Monday and Friday cast herself as the victim of overzealous authorities, called her by her first name, made direct addresses to the jury, and took digs at the prosecutor.
"When I became a reborn Christian, I became a completely different person than I am now," she told Livesay on Friday. "I could sit here, and wonder how many married men you've slept with, but I'm not going to judge you on that, because that doesn't mean you killed somebody. It doesn't mean you've kidnapped somebody."
Livesay said that was fine, but posed this question to the jury: If that's how the defendant treated a grown woman, then how would she treat Heather, a 20-year-old making the transition to adulthood?
Defense lawyer Casey Brown, in turn, used the prosecutor's fairy tale analogy against her.
"The case is a joke," he said. "They don't have a case. They don't have one piece of evidence."
He said the state only had a theory of what happened, and that prosecutors couldn't even find a crime scene. Investigators also failed to prove that Heather was pregnant, he said.
The next step is presumably Sidney Moorer's retrial. However that goes, his wife has made clear their relationship is over.
"And I hate him a lot now because he didn't stand up for himself and testify at his last trial," she said.
[Screengrab via WMBF]
Have a tip we should know? [email protected]