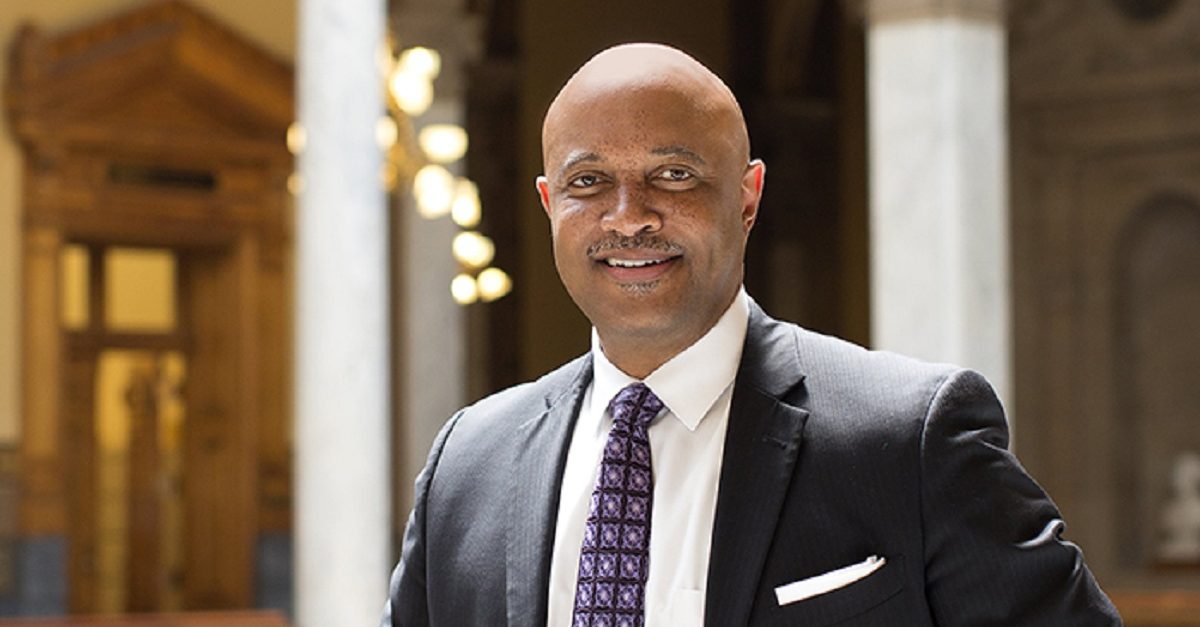 A special prosecutor brought in to handle allegations of sexual misconduct against the Indiana Attorney General issued a report on Tuesday saying that he will not pursue any charges. State Attorney General Curtis Hill had been accused of groping women at an Indianapolis bar earlier this year.
Special prosecutor Daniel Sigler was appointed by a judge in July to handle the investigation after Marion County Prosecuting Attorney Terry Curry recused himself because Hill represent's Curry's office in ongoing matters. Sigler looked into an event that took place at A.J.'s Bar on March 15, 2018. According to Sigler's report, the party was not invite-only, but "primarily involved members of the Indiana legislature, their staffs, legislative services agency employees and lobbyists."
Four women at the party–one legislator and three staff members–claimed that Hill touched them inappropriately. They, and other witnesses, said that Hill had been drinking, which contributed to his behavior. Two of the women claimed that Hill groped their buttocks, while the others complained that he touched their backs and shoulders.
Sigler said that while he felt the women's claims were "true and credible," he did not feel that there was enough evidence to prosecute a case. While it would only require probable cause to press charges, he would need to be prove the case beyond a reasonable doubt in order to successfully prosecute Hill. Sigler said that the facts that he uncovered wouldn't support a successful prosecution and that, as far as sexual battery goes, the evidence doesn't even give rise to probable cause.
"'Sexual battery'–in the State of Indiana–is generally misunderstood," Sigler wrote, explaining that for such a charge, one must prove that a defendant acted "with a sexual intent" and that "the victim was compelled by force or the threat of force, the victim is unable to give consent because of his or her mental state (i.e. intoxication or disability) or they were unaware of the sexual touching."
As part of his investigation, Sigler said he contacted the Indiana State Police and the Indiana Municipal Police Department, as well as their Inspector General. In addition, 56 witnesses were questioned, including Hill. After all this was done, Sigler said he believed that Hill touched the women. Hill admitted as much, but claimed that "the touching was either incidental to conversation or movement in the crowded bar," Sigler wrote. Hill insisted that he did not mean any touching to be sexual in nature.
Sigler noted that a charge of regular misdemeanor battery, which does not require a sexual intent, would be more "viable," but still opted not to file such a charge. He supported this decision by saying that despite there being grounds for the charge, he doesn't think a jury would ultimately find Hill guilty. He said that given that belief, he's not in favor of what would be a "contentious, protracted and expensive legal proceeding."
[Image via in.gov]
Have a tip we should know? [email protected]