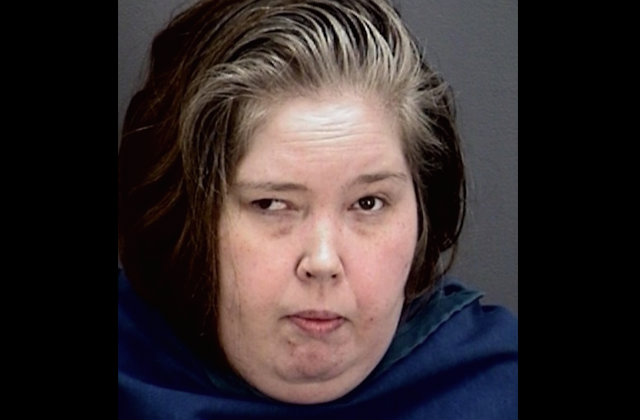 In Wichita Falls, Texas, a woman and her husband hired a hitman to kill their daughter's boyfriend. The assassin was actually an undercover cop.
Christina Peyton will go to prison for 18 years after pleading guilty to criminal solicitation of murder, according to a KFDX report. She will be credited for 649 days served. Her sentencing hearing on Monday basically closes out the case: Back in March, husband Jeffrey Peyton was sentenced to 21 years behind bars.
Prosecutors say the couple set up an assassination plot in June, 2015. They wanted their daughter's boyfriend dead. The end.
"I want him gone," Christina Peyton allegedly told the hitman. "Not out-of-town gone. I want him dead gone." They offered to pay $500: $300 upfront, $200 after he did the job.
The problem was their "hitman" turned out to be an undercover cop.
Police approached the boyfriend, told him about the plot, and he agreed to help catch his girlfriend's parents. Investigators took a picture in which he pretended to be "dead." The undercover officer showed Jeffrey Peyton the photo on July 2, and it turned out the clients were as good as their word because the "hitman" got the remaining $200 fee. The couple was arrested that same day.
[Mugshot via Wichita Falls]
Have a tip we should know? [email protected]