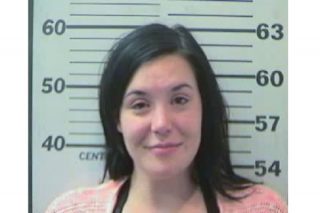 Police in Mobile, Alabama had an odd encounter with a woman who allegedly broke into a law firm's office. Police said they responded to the scene after an alarm went off at the firm, and found an open window.
When they entered, they found Raven Ashton, 22, eating a sandwich in the office's kitchen. She reportedly didn't react well to getting caught in the act. Ashton, reportedly from Arkansas, passed out on a couch when she saw police approaching her, according to AL.com.
She was taken to a hospital, and when no medical problems were detected, she was sent to jail and charged with third-degree burglary.
[Image via Mobile Police Department]
Have a tip we should know? [email protected]