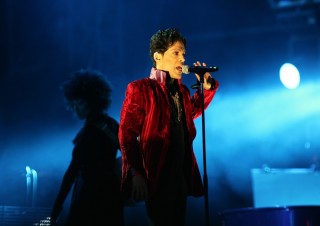 About five weeks ago, LawNewz told you about how, in the battle for Prince's estate, there is an interesting story brewing: Brianna Nelson, his brother Duane Nelson's daughter, was fighting DNA testing for her and her daughter, listed in court filings as "V.N." The argument was that under Minnesota law, she didn't need to prove a genetic tie to Prince, instead just having to show the father/son relationship between Duane and his (and Prince's) father, John L. Nelson as well as the sibling relationship between Duane and Prince. It was clearly implied that Duane was not biologically related to Prince, but never admitted outright…until a new motion was filed on Friday.
"John L. Nelson assumed and embraced his role as Duane's father and Brianna's grandfather even though he was not Duane's biological (or genetic) father and he never formally adopted Duane," the memorandum of law reads. For whatever reason, "parent" is not defined in the Minnesota Probate Code but "descendant" is (in a way that has been interpreted as saying that Brianna Nelson would be one of Prince's descendants). Thus, she is arguing that she is an heir of the legendary musician. Her lawyer presented evidence to the court of the the familial relationships between  John and Duane as well as Prince and Duane, including the following:
John and his daughter, Lorna, referred to Duane as John's son a copyright infringement lawsuit.
John included Duane as his son in a 1989 draft of his will.
John was identified in Duane's father in Duane's funeral program.
John's name is recorded as the father on both John and Prince's birth certificates.
Plus other, more anecdotal examples. like going to Duane's school events.
Oral arguments on the matter will take place on October 21st.
[Photo: Shutterstock]
Have a tip we should know? [email protected]