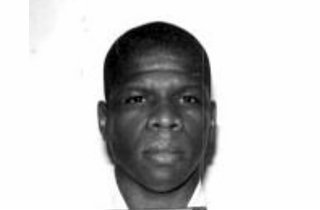 On Wednesday, the U.S. Supreme Court hears oral arguments in the case of Buck v. Davis. Texas man Duane Buck was sentenced to death for the 1995 murders of his ex-girlfriend and another man. He's saying his defense lawyers brought forward an expert witness whose testimony not only hurt him, but might have caused jurors to hand down a death sentence: psychologist Dr. Walter Quijano actually provided a report that suggested Buck was statistically more likely to commit violent crimes in the future because he's black. Repeat: This man was a witness for the defense.
That's important, not just because of the racial aspect. Under Texas law, the jury couldn't sentence him to death unless they agreed Buck could cause future harm.
In 2000, then-Texas Attorney General John Cornyn said that Quijano's testimony in Buck's and eight other cases was, to say the least, unacceptable, and even worked with the defense lawyers on this.
Buck's attempts to appeal has faced a years-long, convoluted court battle. But despite Corynyn's statement, the state of Texas is still resisting.
In fact, Wednesday's Supreme Court case isn't even about an actual criminal appeal, per se. Buck's lawyers (he's gotten new ones since the first trial) will say the Fifth Circuit Court of Appeal, which previously heard their case, got it wrong when they turned down his application for a "certificate of appealability." What's that? This document does exactly what it sounds like: allow for a convict to appeal their incarceration. Buck's new lawyers will argue that his previous representation was incompetent. After all, why would a lawyer introduce evidence that hurts the client? They argue that Buck only got the death sentence because of Quijano's testimony.
The respondents from the Texas Department of Criminal Justice will argue that Buck's lawyers failed to prove he wouldn't be dangerous in the future: in fact, there was enough solid evidence to prove that he could cause harm later on. They've also said that the lawyers overstated the apparent racism of Quijano's testimony.
[h/t SCOTUSBlog]
[mugshot via Texas Department of Criminal Justice]
–
Follow Alberto Luperon on Twitter (@Alberto Luperon)
Have a tip we should know? [email protected]