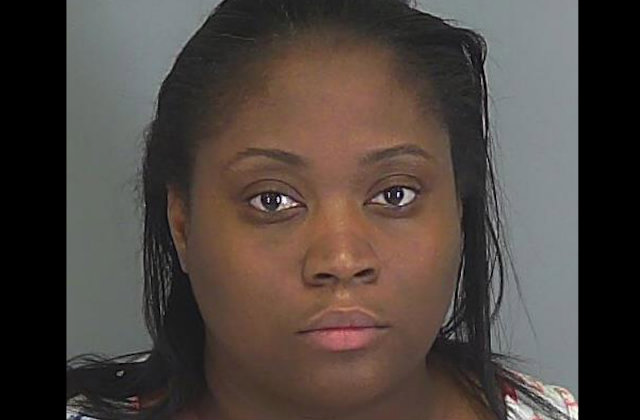 A South Carolina woman was arrested Thursday for hitting her son, police say. Her alleged motive: He made a Mother's Day card, but it wasn't for her. 30-year-old Shontrell Murphy faces one count of cruelty to children, according to online records obtained by LawNewz.com.
Murphy's daughter told the Spartanburg Police Department that her brother made a Mother's Day card for their grandmother, according to an arrest report obtained by Fox Carolina. But no card for Murphy. She allegedly saw that the gift wasn't for her, then she ripped it up, and hit her son repeatedly on the head.
Police were called, and investigators arrived at the scene to find the grandmother standing with the two children. Cops said Murphy admitted to hitting her kid, but didn't believe she was "hard or violent" about it.
According to the report, the children claimed their mother hit them often, and they were afraid of her.
Cruelty to children, a misdemeanor, can net offenders up to 30 days behind bars, and a $200 fine. Murphy was released Friday according to online records, but she could not be reached for comment.
[Mugshot via Spartanburg County]
Have a tip we should know? [email protected]