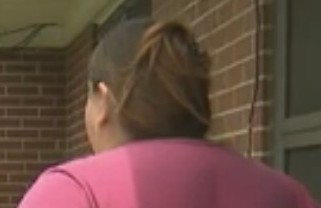 A North Carolina woman is shocked after she found a neighbor's body inside a refrigerator.
The woman, who told WRAL she wanted to be anonymous, said she brought the fridge in the yard sale in May. The seller allegedly told her that it held some items for a Sunday school project. Someone would be coming by later to pick it up.
Three weeks passed. The fridge stood plugged in a spare bedroom.
"Nothing was adding up, so I started to become suspicious about it," the woman said.
She checked, and found a frozen foot.
"I was just in shock," she said. "I opened it up for a second time and my heart went into my throat. I ran out of the house and called 911."
She believes the body belonged to a neighbor, an elderly woman she hasn't seen since the fall.
Investigators haven't ruled it a murder, according to WRAL. Medical examiners found no signs of foul play. The death was reportedly natural.
The woman suspects desperation drove the fridge seller—the neighbor's daughter.
"I think maybe the daughter was dependent on the mother's check and didn't know what else to do," she said.
Neighbors said the seller moved to West Virginia.
The investigation is ongoing. Authorities haven't released anyone's names yet, but did tell WRAL it possibly warrants a charge of "concealing a death." This Class I felony is punishable by up to a year behind bars.
–
Follow Alberto Luperon on Twitter (@Alberto Luperon)
Have a tip we should know? [email protected]