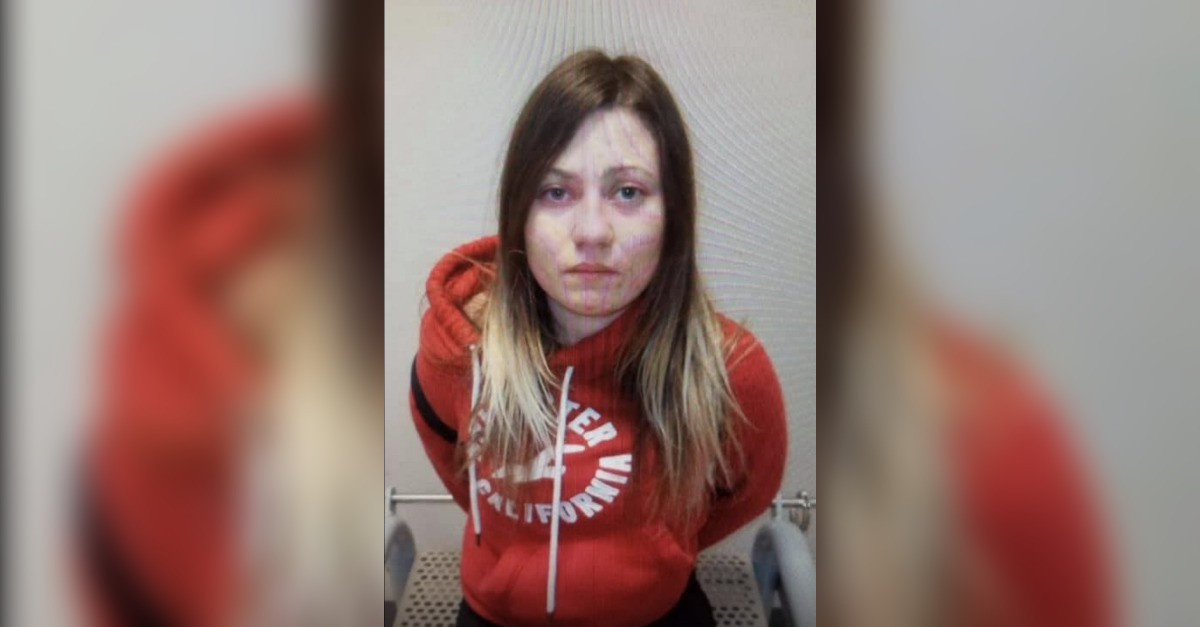 A woman in California was arrested over the weekend after she allegedly drank a six-pack of beer in a Target dressing room.
According to a Facebook post by the Lathrop Police Department, 21-year-old Elysia Johnson took a shopping cart and a hand basket full of merchandise into an unspecified dressing room sometime after 3:30 pm. local time. Also in tow, according to police, was a six pack of the popular–and distinctive smelling–Belgian pilsner Stella Artois.
Johnson apparently had nothing to do, so she took her time downing the beers and spent over an hour in the dressing room before leaving with the merchandise that was never paid for, police said.
Comments on the department's social media post were largely sympathetic.
"She probably is having a rough time … give her a break," one user said, "probably just needs help."
"I don't know what she's going through in her life that led her to this point, but I hope she gets past it and turns things around," wrote another.
Other commenters made light of the matter.
"Very sad," said one post. "But it could have been worse. At least it was a quality beer. STELLA!"
Still others were outright supportive of Johnson's alleged feat, such as the commenter who said, "Impressive, six brewskis in an hour," calling Johnson "Wife material."
Target's loss prevention department caught up with the woman and detained her until police arrived. Authorities say they recovered some $200 worth of stolen items from Johnson–it's unclear whether that also includes the price of the beer.
Lathrop police later booked the alleged thief and day-drinker into the San Joaquin County Jail on shoplifting charges.
According to the New York Daily News, Johnson faces relatively steep bail set at $60,000 because she was also arrested on three additional warrants for petty theft, battery on a person, and resisting, obstructing, or delaying a law enforcement officer or Emergency Medical Technician (EMT).
Each of the charges are misdemeanors, and Johnson faces a total of up to two-and-a-half years in prison if convicted.
[Image via Lathrop Police Services]
Have a tip we should know? [email protected]