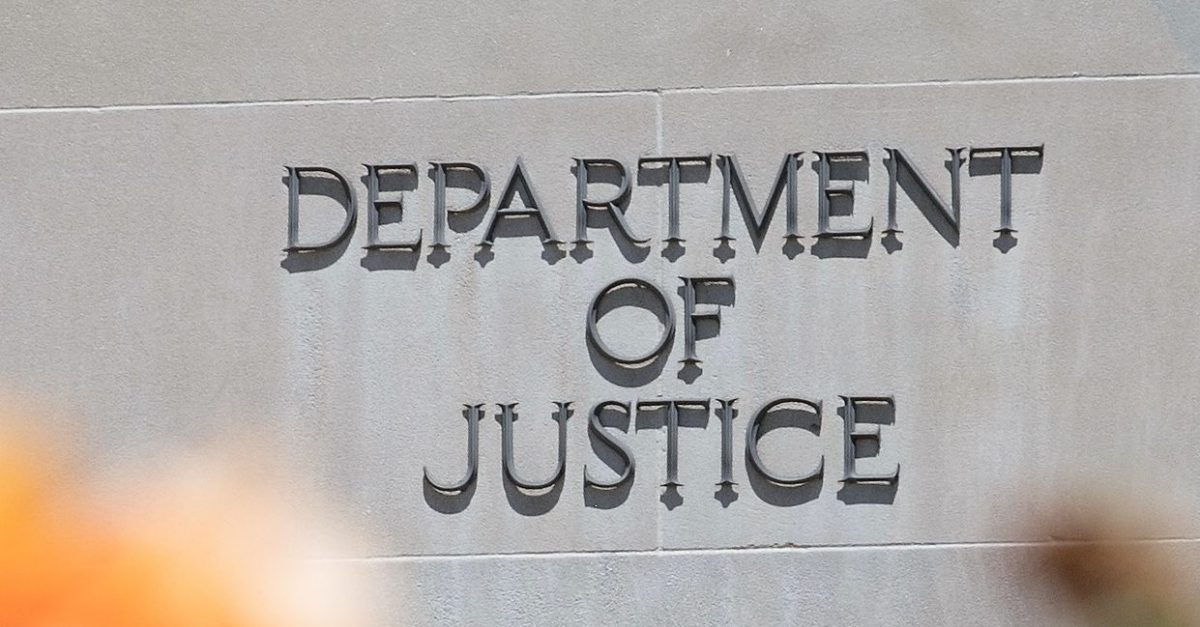 A judge has ordered the U.S. Department of Justice (DOJ) to release the identities of a now-former U.S. Attorney and a top-level prosecutor in his office who were having an affair while the U.S. Attorney was married. In an order on Monday, Judge Vernon Broderick said that the DOJ had to reveal the information as part of a Freedom of Information Act lawsuit brought by BuzzFeed.
The case centers on a DOJ Inspector General report from May 2017 that discussed the affair. When BuzzFeed requested the report, the Office of Inspector General (OIG) gave them a redacted version that kept the identities of the parties involved, and certain other information, a secret. BuzzFeed brought legal action to challenge the redactions, and the DOJ moved for summary judgment. BuzzFeed then also moved for summary judgment. Judge Broderick's decision gave BuzzFeed some of what they want, saying the DOJ has to reveal the names of the U.S. Attorney and Supervisory Assistant U.S. Attorney discussed in the report.
While recognizing that "the U.S. Attorney and Supervisory AUSA undoubtedly have an interest in keeping the facts of their improper relationship from the public eye and in avoiding disclosure of their identities to prevent embarrassment," the judge said this was outweighed in the public's interest in knowing about the conduct of government officials. Judge Broderick pointed to the rank of the officials, the effect it had on their workplace environment, the nature of the misconduct, and the amount of evidence as factors in his decision.
"The consequences of the wrongdoing directly impacted the work environment of the Office," the judge noted. "Indeed, the actions of the U.S. Attorney and Supervisory AUSA led to the filing of complaints and could have led to lawsuits." One employee had described the workplace atmosphere as "unbearable."
BuzzFeed also sought disclosure of information related to separate allegations of misconduct against the U.S. Attorney that the court described as "unsubstantiated." Judge Broderick denied that part of their request.
While those details will remain under wraps, the DOJ now has a month to turn over a version of the report that reveals the names of the key players.
"The Government is directed to provide Plaintiff with a copy of the Report that contains all identifying information pertaining to the U.S. Attorney and Supervisory AUSA in unredacted form on or before April 12, 2019," the judge wrote.
Buzzfeed v Doj Order by on Scribd
[Image via Alex Wroblewski/Getty Images]
Have a tip we should know? [email protected]