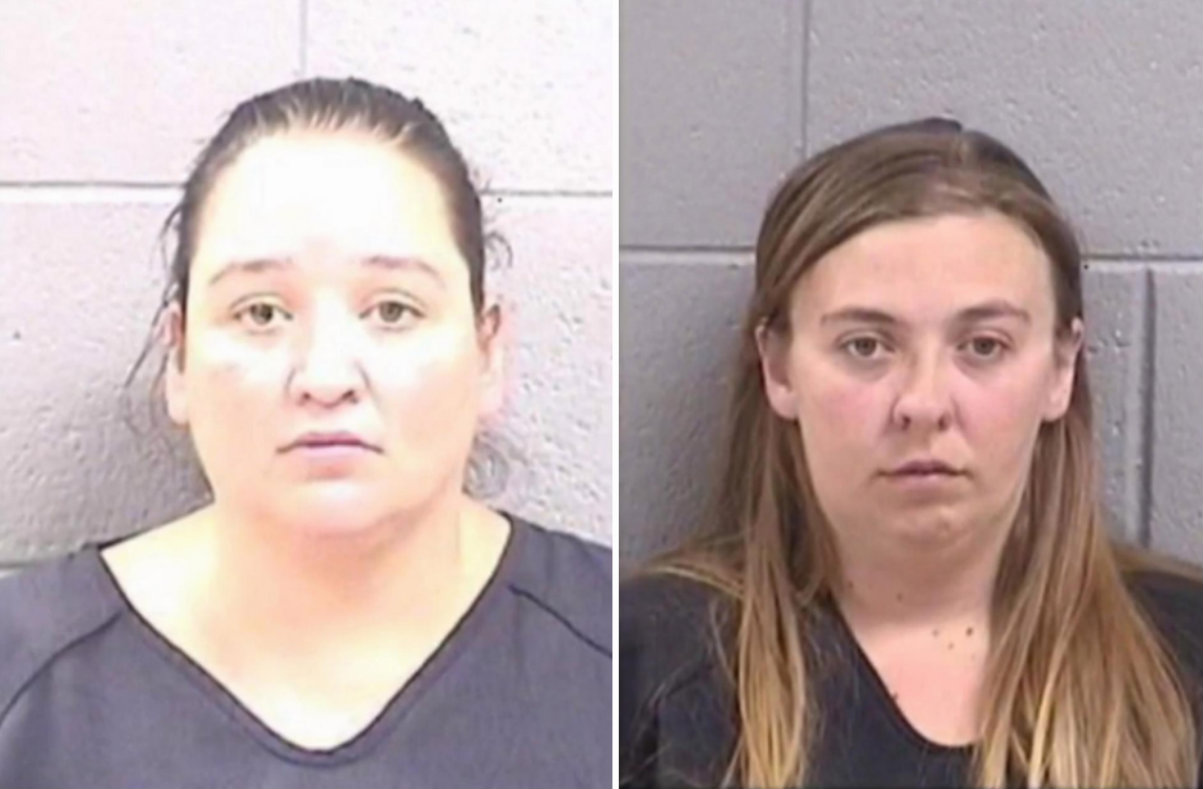 Authorities say a 35-year-old woman and her alleged accomplice drove almost 13-hours and across state lines to abduct a 14-year-old Oklahoma boy she met through Xbox Live. Yeah, the arrest of alleged sexual abuser Kriste Aragon is going to take some explaining.
The investigation started April 16, when the teen's father called the Pittsburg County Sheriff's Office to say he returned home from work to find his son missing, according to News on 6. He couldn't get in touch with the 14-year-old through the boy's cell phone, or his friends. Investigators soon found a lead though. By examining phone data, they determined the cell had been on I-40. Call logs showed that that morning it had contacted a number from Farmington, New Mexico. Deputies were able to get local cops over there to confront Aragon as she entered the driveway of her home. The teen was alive, and reunited with his father in Farmington.
What the boy reportedly told cops led to some serious charges for Aragon. She is accused of kidnapping, conspiracy to commit a felony, human trafficking, and abducting a child under the age of 15 for the crime of moral turpitude.
According to the teen, he met her through Xbox Live, and she began texting him after she asked for his number. Their conversations became sexual. The teen allegedly first said he was 17, but soon told her his true age. Even so, he said, Aragon wanted to pick him up in her car, but she didn't tell him she lived all the way over in New Mexico. She picked him up, but once he got inside, she allegedly said he would never return.
The teen said Aragon was accompanied by a second woman, Melissa Goelz, 29, who has also been charged with kidnapping, conspiracy to commit a felony, and human trafficking. Federal charges are also possible. The 14-year-old claimed Aragon made it a point to hide him: telling him to remove the sim card from his phone and toss it out the window; and ordering him to duck when they passed a toll both.
The teen said Aragon sexually abused him several times, groping him twice, and performing oral sex on him. He said that when he asked to be returned home, she said no, and that either he'd go with them, or they'd leave him naked on side of the road.
Aragon and Goelz could not be reached for comment.
[Mugshot of Aragon, on left, and Goelz via San Juan County]
Have a tip we should know? [email protected]