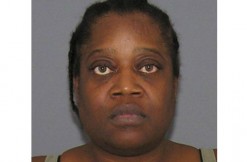 A woman in Springfield Township, Ohio allegedly stole an ambulance because she missed a bus.
Lisa Carr admitted it all, according to a Hamilton County affidavit obtained by The Smoking Gun. The arrest report sketched out the Thursday incident in greater detail. Cincinnati police put out an all-county broadcast, saying someone jacked an ambulance. Fortunately, they were tracking it on GPS, and a Springfield Township officer noticed it was nearby. He found it driving on a state road, and "slowly" chased it, in a pursuit never exceeding 30 mph. The driver, Carr, pulled over into a lot and was arrested with no further fuss, police said. Cincinnati cops and the ambulance's original driver soon arrived.
"Mrs. Carr stated that she took the vehicle because she missed the last bus," the affidavit read. Don't act like you've never wanted to do the same.
Carr is now being charged with auto theft, failure to comply, and driving under suspension.
–
Follow Alberto Luperon on Twitter (@Alberto Luperon)
Have a tip we should know? [email protected]