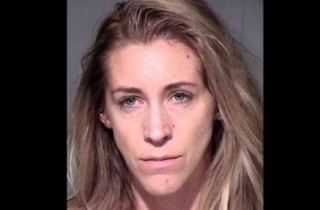 Lindsey Ann Radomski, the yoga instructor who was on trial for alleged sexual activity involving young boys at a bar mitzvah was acquitted of all charges on Wednesday.
Radomski, now 34, faced charges based on an alleged incident after a bar mitzvah party in Scottsdale, Arizona in 2015. She was accused of flashing her breasts to several boys between the ages of 11 and 15, letting several boys touch her breasts, and performing a sex act on a 15-year-old.
Fox10 Phoenix reported that Radomski was employed by the parents who hosted the party for their son.

Her attorney said that Radomski had been drinking on the night in question, but that someone gave her a date rape drug, leaving her unconscious while the boys sexually assaulted her in a hotel room, AZFamily.com reported. "Did she do some things that were inappropriate and wrong?" Defense attorney Jocquese Blackwell asked. "Most definitely. But the things she did that were inappropriate and wrong were not illegal."
Prosecutor Caran Close argued that "Voluntary intoxication is not a defense to criminal behavior. It does not take away the mindset of recklessness or knowing because you chose to consume alcohol, does not give you a free pass."
[Image via Scottsdale Police Department]
Have a tip we should know? [email protected]