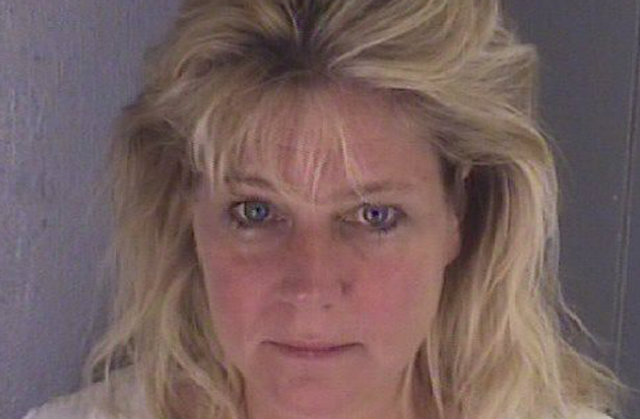 Teresa Burchfield was arrested Tuesday outside of the Faquier County Adult Detention Center after she was allegedly found having sex with an inmate, according to the Fauquier Times. Her husband, Bobby R. Burchfield, is an ethics attorney for the Donald J. Trump Revocable Trust. Burchfield, who works at the law firm King & Spalding, advises Trump on ethical issues involving his businesses.
Deputies claim they found Ms. Burchfield and the inmate in a parking lot next to the facility. They were allegedly having sex in the backseat of a car. The arresting deputy said the inmate (a trustee at the jail who was authorized to work outside of the facility) exited the vehicle, and handed the officer a "bag of brown pills, that he claims to be workout pills." The inmate allegedly had various "unauthorized articles" on his person, including cigarettes, clothing, and vitamin supplements.
Burchfield was arrested for allegedly giving him the loot, charged with willfully delivering unauthorized articles to a confined prisoner. The Faquier County Sheriff's Office declined to ID the inmate, or elaborate on how he knew the woman.
LawNewz reached out to the Burchfields for comment. If convicted of this class 1 misdemeanor, Teresa could face up to a year in jail, and a $2,500 fine. She is out on $5,000 bond.
[Mugshot via Faquier County]
Have a tip we should know? [email protected]