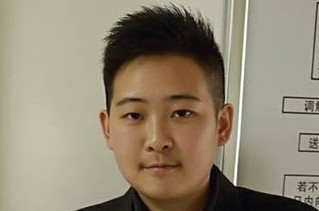 The plaintiff calls himself "Mr. C" when talking to media outlets. This Chinese national won't use his full name. All his relatives work for the government, he told BuzzFeed.
Mr. C, a transgender man, filed a complaint to a local labor arbitration committee in China on March 7, after a former employer fired him for wearing men's clothing in the office. A ruling is expected within 45 days.
"They say I'm a lesbian, and that I damage the company's image," he told The Paper, a state-owned publication in China.
He'd gone a while after the firing without knowing he had legal options. China's labor laws feature no protections for transgender people, according to OutRight Action International. But then he attended a January legal panel held by Wider Pro Bono Legal Service Center in the city of Shenzhen. That's where he met Huang Sha, his lawyer for the ongoing case. They say they have recordings of relevant conversations between C, and his former manager.
Sociologist Li Yinhe told BuzzFeed this is China's first transgender labor discrimination case.
The National People's Congress, the country's legislature, is also batting about labor law reforms that would shield non-heteronormative sexual orientations and gender identities from discrimination and low pay. Still, Huang doubts the law would even get passed.
"This is an invisible issue for the government," Huang said.
OutRight Action International states that police harassment against transgender people is common. Trans people have trouble getting jobs, and 2009 regulations put certain restrictions on getting gender reassignment therapies. For example, applicants must be at least 20, unmarried, and inform their family members of the surgery, which would be an issue if those people are dead or estranged.
[h/t BuzzFeed for both the story, and the translation of certain quotes]
–
Follow Alberto Luperon on Twitter (@Alberto Luperon)
Have a tip we should know? [email protected]