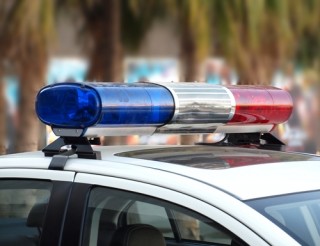 Three Washington teenagers are facing sexual assault charges after Pierce County Sheriff's Deputies say the boys recorded themselves sexually assaulting a 15-year-old girl and posted it to Snapchat. The horrific attack is one of a growing number of incidents in which young people are broadcasting illegal activities through internet-connected apps.
Several teenage boys, the victim and the victim's younger sister were in the girl's backyard shed—some had been drinking alcohol. Investigators say after the victim lost consciousness, the teenage boys wrapped the girl in an electrical cord, dragged her around the shed and sexually assaulted her. The victim's younger sister had to hide to avoid becoming a victim of the attack, according to police.
Allegedly, the boys then used the victim's sister's cell phone to record and share pictures and video of the sexual assault through the photo and video sharing application Snapchat.
The mother of the victim was home at the time of the gang-rape, but was unaware of what was taking place in her backyard.
Pierce Detective Ed Troyer said, "Parents really need to be aware of the different applications and apps that are out there that can do this kind of thing. And teenagers are really good at hiding text messages, pictures, and videos. This is an example of it."
The grandfather of one of the teenagers spoke on behalf of his grandson in court. "The child has been a stellar child his whole life, I mean he's never been in trouble in school, never been in trouble with the law. He's played a lot of sports. Very big in baseball, number one in wrestling last year."
The suspects—ages 13, 14 and 17 years old—faced a judge in Tacoma, Washington on Tuesday. The three teenagers are currently being held at Raymond Hall Juvenile Detention Center.
[h/t ABC7News]
Have a tip we should know? [email protected]