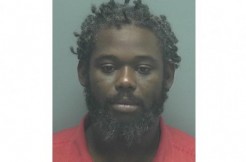 A standoff in Fort Myers, Florida ended when the suspect dozed off, police say. It happened Wednesday night in an apartment, according to an NBC 2 report. Authorities got a 911 from a woman: She said she was arguing with a gunman.
Police arrived at the scene, beginning the tense impasse. It lasted for six-hours as a SWAT team and negotiators tried to reason with the suspect, identified as Derrick Walden, 34. Walden reportedly told cops he was suicidal.
He eventually released the woman, but authorities still had to cuff Walden, who dipped back inside the apartment.
There were so many ways this situation could go wrong. Could the SWAT handle things without gunplay? Would Walden fire his weapon if confronted? What about his claims of being suicidal?
How
Would
This
End?
The suspect fell asleep, authorities say. The 911 call was made at about 9:15 p.m., and the standoff stretched to about 3 a.m., when cops realized he'd dozed off. Come to think of it, hostage takers never sleep in movies.
Walden faces charges of felony battery, misdemeanor battery, domestic violence (strangulation), possession of a firearm by a convicted felon, and a probation violation.
–
Follow Alberto Luperon on Twitter (@Alberto Luperon)
Have a tip we should know? [email protected]