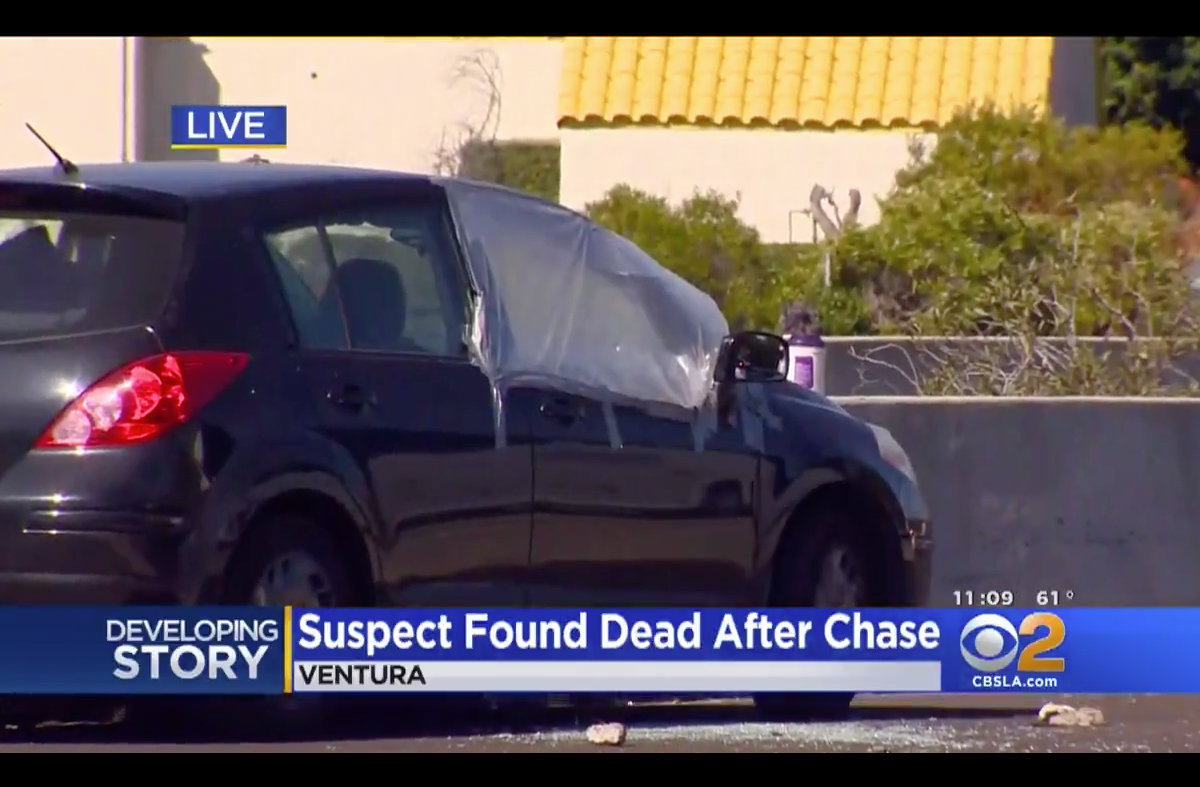 There are a lot of ways a police chase can end. Perhaps in a car crash. Maybe cops use force, or the suspect surrenders. But suicide by poison? That's what happened Wednesday, according to the California Highway Patrol. Officer Kevin Denharder told the Ventura County Star that the man was wanted by the Los Angeles Police Department for involvement in an alleged rape. Cops asked the CHP for help in locating the person's car.
CHP officers found him and tried to pull the vehicle over, Denharder said, but the driver continued driving. The man finally yielded, crossed all lanes of traffic, and stopped on the center divider of the road.
Investigators found a dead man, 35, inside the car.
"It appears that he poisoned himself somehow," Denharder said.
The chase lasted six miles, according to an CBS report. No shots were fired, the CHP said, and investigation remains ongoing. The man's name and details about the rape case were not released.
[Screengrab via CBS]
Have a tip we should know? [email protected]