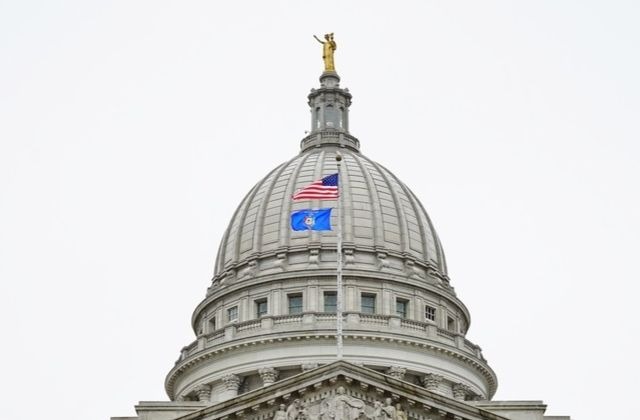 Things are not getting easier for attorney Michael D. Petersen. On Friday, the Supreme Court of Wisconsin ordered that his state license be suspended for a year, starting next January 26. This is just another punishment stemming from his lying to a client about a plea deal, and then covering it up. His name might not sound familiar, but this behavior got him a memorable punishment handed down in a Waupaca County criminal court in 2015. After a contempt of court conviction, the judge sentenced him to a year of probation and 30 days in jail with 25 of those stayed, ordered him to pay restitution to a client identified as "K.F." and give clients a copy of his criminal complaint along with this letter:
I am a crook. I am a cheat. I am a thief. I am a liar. I was convicted of a crime on November 9th, 2015. My conviction resulted from my intentional choice to sell my own clients down the river and then trying to cover it up. You may not hire me or have me legally represent you in any fashion until you read the Criminal Complaint and Judgment of Conviction in my Outagamie County Wisconsin Case no. 15-CM878. This disclosure is required as one of the conditions of my probation.
"I want you to have as much business as a pimp in a nursing home," Judge Philip Kirk said at the 2015 sentencing hearing.
Flash forward to 2017. The Supreme Court of Wisconsin said Petersen lied to client K.F.
"Attorney Petersen misled K.F. by telling him to plead no contest to the Class C felony and that the charge would be amended after the hearing to a reduced charge of the Class H felony," Friday's ruling said. "K.F. believed he was entering a plea to the Class H felony."
The suspension was initiated by the state's Office of Lawyer Regulation. Petersen admitted to the misconduct allegations, the ruling said.
Justice Ann W. Bradley wrote the dissent, joined by Justice Shirley S. Abrahamson. They argued that he got off too light.
"Attorney Petersen apparently forged a judge's signature on a fabricated court order, lied to the court and to the police, all the while continuing the lies to his client," Bradley wrote.
[image of the Wisconsin State Capitol, where the state Supreme Court has its offices, via EQRoy and Shutterstock]
Have a tip we should know? [email protected]