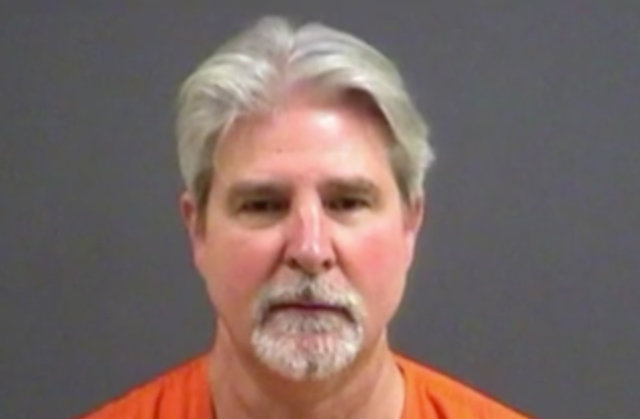 Three people were found dead on Thanksgiving, and a murder suspect is in custody. Their relative, a youth pastor. 58-year-old Christopher Gattis was arrested at the scene, according to WTVR. Police believe he killed his wife Jeanett Gattis, 58, daughter Candice L. Kunze, 30, and Kunze's boyfriend Andrew E. Buthorn, 36.
Neighbor Mike Brown said he heard a gunshot at the time of the alleged murders. He said Christopher Gattis didn't seem to be a violent man.
"Never seen that in him," he told the outlet. "He was always a gentle guy."
Gattis, a full-time youth pastor at Grace Lutheran Church, was locked up at Chesterfield County Jail, but a spokesman told Law&Crime on Monday that he had been transferred to another facility. He is charged with three counts of first-degree murder, and three counts of use of a firearm in commission of a felony. Gattis was scheduled for court hearings on Monday and Tuesday. He could not be reached for comment.
[Mugshot via Chesterfield County]
Have a tip we should know? [email protected]