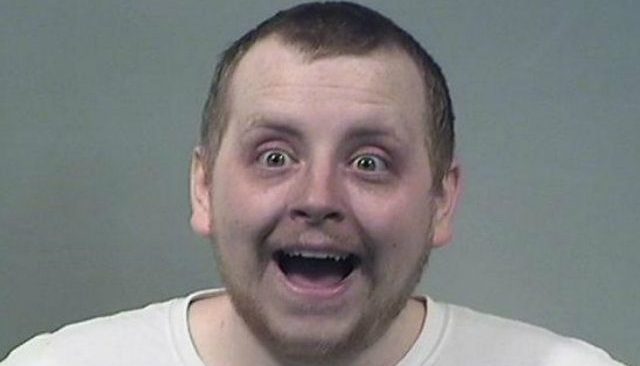 An Ohio man was arrested after allegedly attacking a woman by hitting her in the face with a pizza.
Trumbull County jail records obtained by Law&Crime show that Kenneth Curtis Evans, 24, was booked early Wednesday on a domestic violence charge. He pleaded not guilty in a court appearance, and was released on Wednesday after putting up $3,000 for bond.
Police got a call about the alleged domestic violence incident late Tuesday, according to the arrest report obtained by ABC News. Upon reaching the scene, officers reported seeing tires in the street, and heard yelling from the home. The alleged victim, they said, was looking out from upstairs.
They said no one answered the door amid the continued yelling. When an officer tried to get inside, Evans pushed the door closed, cops said. Police managed to get inside, and said Evans appeared to be intoxicated. At first antagonistic, he followed commands to sit down on the floor after a cop pointed at stun gun at him. The house was trashed, with the couch flipped upside down, officers said.
According to police, the alleged victim claimed Evans attacked her earlier when she was driving him home: pushing her head, and hitting her in the face with a pizza. She said that he continued to lash out, punching the dashboard, kicking the car door when exiting, trying to fight a neighbor, throwing tires into the street, smashing a mailbox, turning over the couch, and throwing other objects.
Evans admitted to turning over the couch, police said, but denied touching the woman. Cops said he continued to be temperamental while being booked.
[Mugshot via Trumbull County Sheriff's Office]
Have a tip we should know? [email protected]