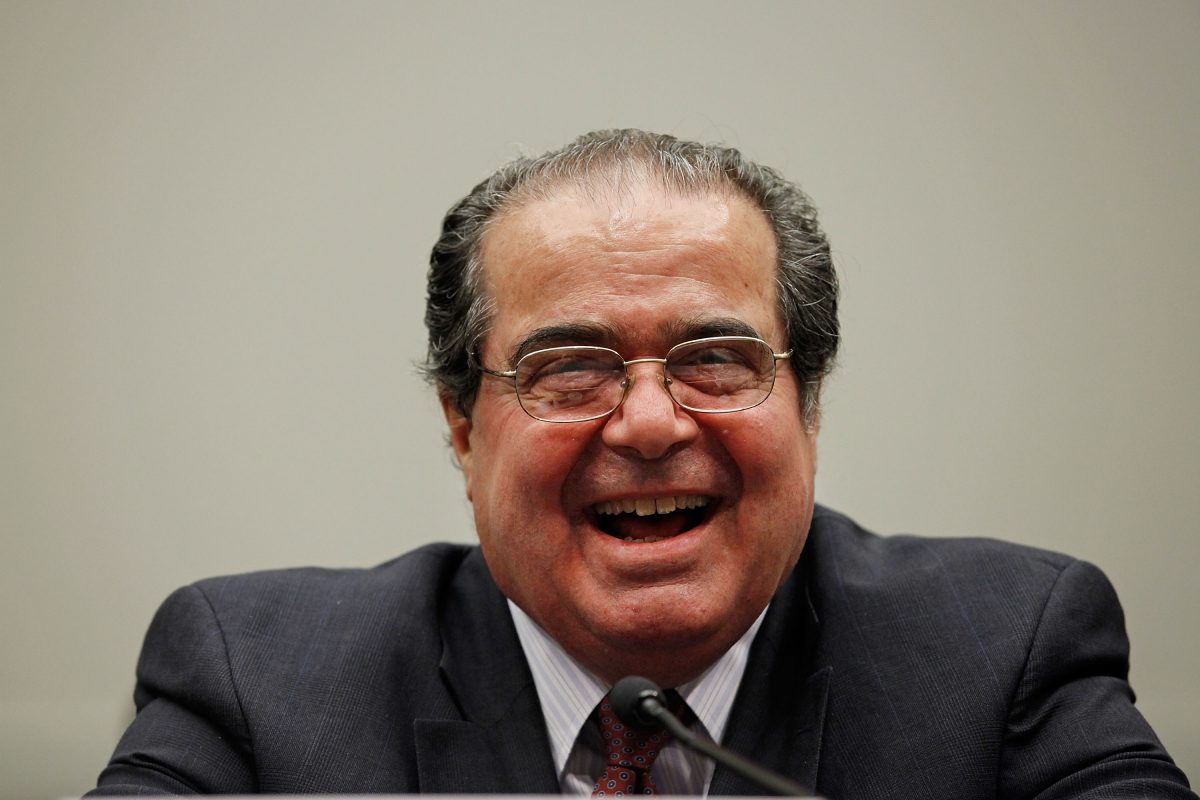 Massachusetts Attorney General Maura Healey declared victory Friday in a federal court decision which upholds what she described as the state's "assault weapons" ban:
#BREAKING Court upholds our enforcement of the Massachusetts assault weapons ban. Declares that the AR-15 and other assault weapons "fall outside the scope of the Second Amendment and may be banned." https://t.co/H3ed25UPqo pic.twitter.com/YPG3MWLC0x

— Maura Healey (@MassAGO) April 6, 2018
The ban, the tweet said, covers "the AR-15 and other assault weapons." Federal District Court Judge William G. Young, who was appointed to the bench by none other than the conservative Ronald Reagan, channeled none other than the late conservative Supreme Court Justice Antonin Scalia in ruling that the ban did not violate the Second Amendment and, therefore, was constitutional. The end of Judge Young's opinion reads as follows:
The AR-15 and its analogs, along with large capacity magazines, are simply not weapons within the original meaning of the individual constitutional right to "bear Arms."

Both their general acceptance and their regulation, if any, are policy matters not for courts, but left to the people directly through their elected representatives. In the absence of federal legislation, Massachusetts is free to ban these weapons and large capacity magazines. Other states are equally free to leave them unregulated and available to their law-abiding citizens. These policy matters are simply not of constitutional moment. Americans are not afraid of bumptious, raucous, and robust debate about these matters. We call it democracy.

Justice Scalia would be proud.
Reaction to the decision on Twitter was swift:
Only in Massachusetts do people applaud their politicians for stripping them of their rights …..

— Ronniefromdorchester (@dorchestaron) April 6, 2018
If i attack you with a fork is that now an assult fork? What about if i throw a rock at you? Is that now an assault rock?

— Aycee🇺🇸🇦🇲 (@caneschamps2017) April 6, 2018
Not everyone disagreed with the move, however:
Well done Ms. Healey, very proud of you and your team for your work on this to keep the people of #Massachusetts safe!

— (((Reed Savory))) (@ReedSavory) April 6, 2018
So happy we moved from NH to MA 2 years ago – I never have to "write your reps" because they're already on the right side for guns, healthcare, animal rights, etc. #impeach45

— Sandee (@Sandee05101943) April 6, 2018
We're still reading through the federal district judge's opinion, but we're pretty sure some people are going to be suffering from a serious case of cognitive dissonance over what we have read thus far.
[Photo of Justice Scalia by Chip Somodevilla/Getty Images.]
Have a tip we should know? [email protected]
Aaron Keller - On Air Host