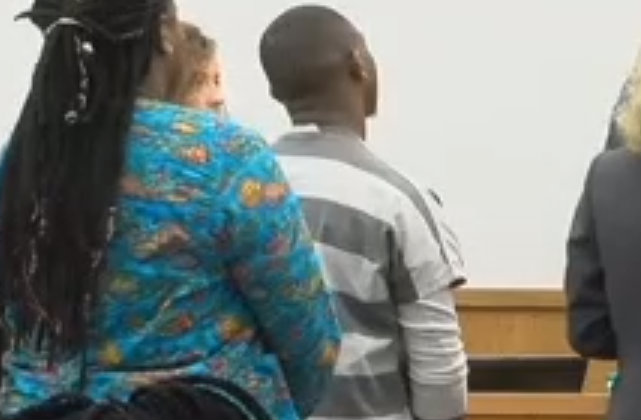 A'Donte Washington, 16 when he died in 2015, was killed by police, but it is his alleged accomplices who were charged for felony murder in his death. One of them, LaKeith Smith, now 19, was sentenced on Thursday, and he did not get on the judge's good side.
He laughed shortly before getting 65 years behind bars.
Apparently, before getting called up, Smith said he didn't have time for this, and the judge chastised him, according to a WSFA report.
"When I called the case earlier, you said you ain't got time for this," said Elmore County Judge Sibley G. Reynolds. "I don't know if you have time for this now."
In response, Smith laughed.
"You just don't get it, do you?" Reynolds said.
He was convicted in March for his alleged role in a burglary on Feb. 23, 2015. Washington, Smith, and three others were involved, police said. Washington, police said, ran at an officer while holding a revolver, and the officer shot him in response. He and others in the group had allegedly opened fire at police.
The other alleged burglars were charged for death under Alabama's accomplice law. Smith, the only one not to plead guilty, passed up a deal to spend 25 years behind bars.
During the two-day trial in March, Smith's lawyer pointed out that it was the officer, not Smith, who shot Washington, so her client wasn't liable.
"Lakeith was a 15-year-old child, scared to death," said attorney Jennifer Holton, according to USA Today. "He did not participate in the act that caused the death of A'donte. He never shot anybody."
In 2016, an Elmore County grand jury found the police shooting to be justified.
Smith and Washington were the youngest of the five linked to the 2015 shoot out. The three who pleaded guilty–22-year-old Jardarien Hardy, 23-year-old Jhavarske Jackson, and 22-year-old La'Anthony Washington–have yet to be sentenced.
[Screengrab via WSFA]
Have a tip we should know? [email protected]