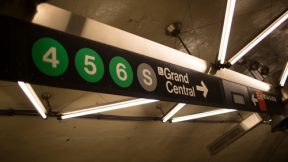 And you thought you were having a bad subway ride.
On Monday, a diplomat from Sudan was charged with forcible touching for an incident which occurred on an afternoon 4 train leaving Grand Central Terminal.  According to police, Mohammad Abdalla Ali, 49, a was taken into custody after he allegedly rubbed up against a 38-year-old woman on the northbound train. Officers had apparently observed him grind his crotch against the victim while in transit.
Ali, however, was ultimately released after proving he was a diplomat.  Because he had diplomatic immunity, the police said they had no choice but to free Ali with no charges.
Diplomatic immunity is covered under the 1961 Vienna Convention on Diplomatic Relations and the U.S. Diplomatic Relations Act.  The State Department has also published guidance to law enforcement officials on how to identify and deal with possible  cases concerning diplomatic immunity.
According to the New York Post, Ali had allegedly taken his time to find his prey, studying the posteriors of viable candidates while waiting on the subway platform before boarding the train.
The Manhattan District Attorney's Office is reportedly also requesting that the State Department waive Ali's immunity so that it may pursue charges against him for the incident.
[image via shutterstock]
Have a tip we should know? [email protected]