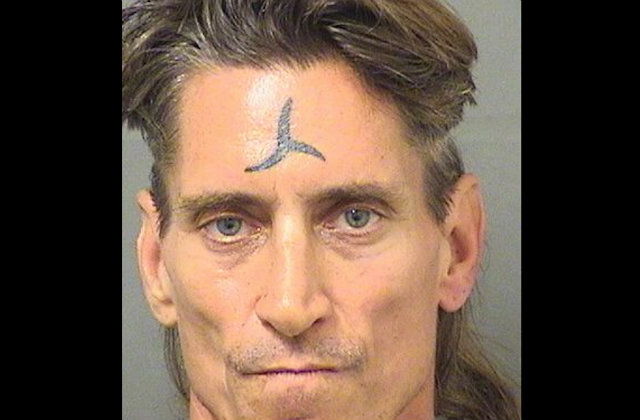 Florida man George Christopher Livingston faces second-degree murder charge in the killing of David T. Beckett, and the Palm Beach County Sheriff's Office report suggests his possible defense. According to the probable cause affidavit obtained by Law&Crime, the suspect claimed he was actually protecting himself from a "rape."
Police in Lake Worth said they discovered Beckett's body Saturday near a three-foot sword. They followed the trial of blood to a nearby homeless camp, where they found Livingston.
The suspect, who had a bandaged cut on his right hand, told cops that the alleged victim attacked him.
A witness (another person at the homeless camp) said she heard Livingston yell. A second witness claimed he saw the suspect chasing Beckett out of the camp with a sword. Livingston returned with a cut on his hand, but no sword. Beckett didn't return.
A third witness told investigators that she asked Livingston about the injury.
"He tried to rape me," Livingston reportedly said. When asked who it was, the suspect reportedly did not give up a name, and only said "That person is probably going to die."
Jail records obtained by Law&Crime show that he remains locked up at Palm Beach County's Main Detention Center on no bond.
[Mugshot via Palm Beach County Sheriff's Office]
Have a tip we should know? [email protected]