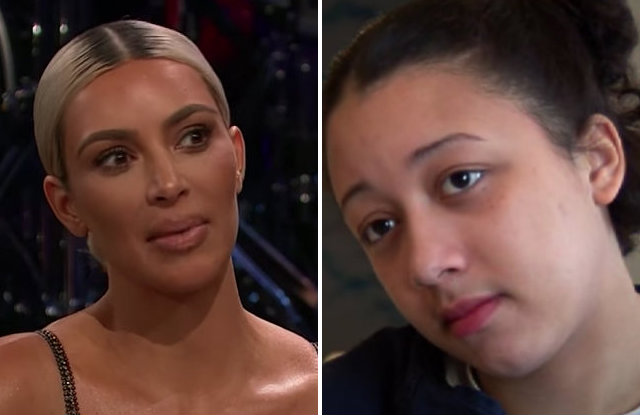 Cyntoia Brown was 16 when she killed an adult man. She claimed it was self-defense amidst rape and child trafficking. Now she has another lawyer, courtesy of Kim Kardashian. Attorney Shawn Holley will help defend Brown, who was charged as an adult and sentenced to life in prison for the 2004 murder of 43-year-old Johnny Allen.
Proud & honored to help @KimKardashian work for JUSTICE for Alice Johnson & Cyntoia Brown https://t.co/X8MIcGIiMQ

— Shawn Holley (@theshawnholley) November 23, 2017
Brown said she was abused by a pimp known as "Kut Throat." He raped and abused her, making her a prostitute, she said. Allen, she said, picked her up at a truck stop, and took her to his home. She claimed she shot him in self-defense after he reached for something under his bed (she said she believed it was a gun). A jury convicted her in 2006 after prosecutors argued that she was robbing Allen. Brown's mother testified at the trial that her daughter suffered from fetal alcohol syndrome.
Her attorney at the time Charles Bone told The New York Times last week that she wouldn't be eligible for parole until she turned 67. She is now 29.
Holley will also represent Alice Johnson, a 62-year-old woman sentenced to life for a nonviolent drug offense.
[Screengrabs: Kardashian, left, via The Late Late Show with James Corden; Brown via PBS]
Have a tip we should know? [email protected]