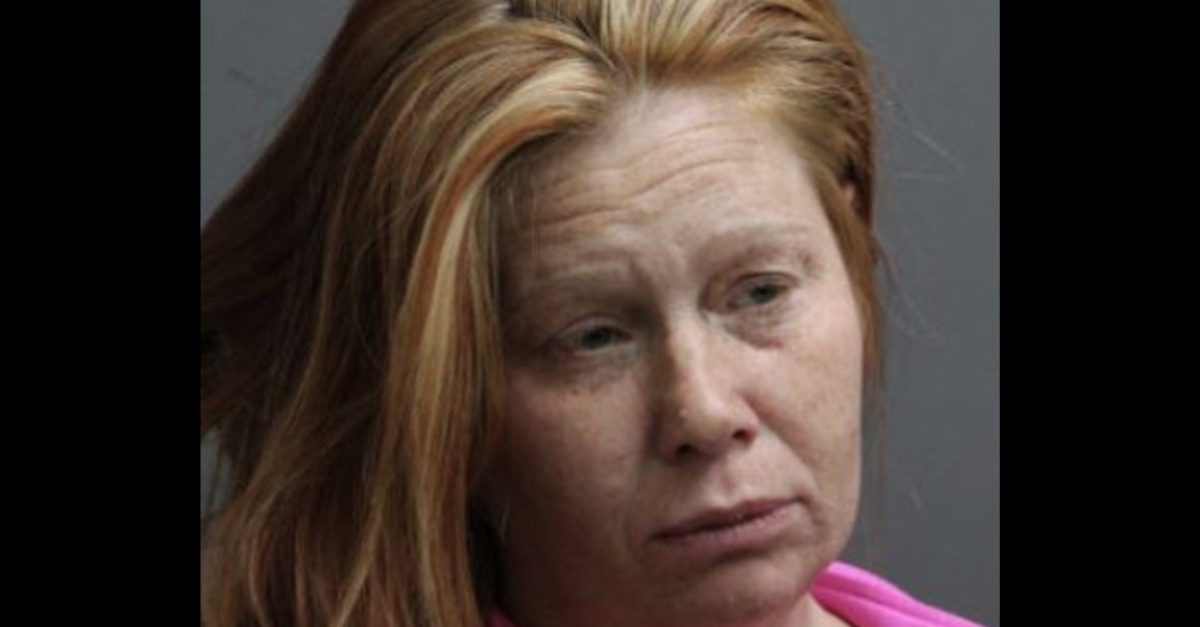 It's not looking good for Tasha Schleicher.
A 41-year-old mom of 11 from Minnesota who has lost custody of all of her kids due to repeated DUI offenses was busted again, and this time her clothes were "literally falling off," police said. Cops called her "one of the worst DUI offenders in the United States," according to WLS.
It takes a lot to be labeled one of the worst drunk drivers in America, but it seems Schleicher has reached the threshold required, given the police response and given that she had been arrested as many times as she has kids. All of those arrests are DUI-related, and the recent incident is her seventh DUI.
There it is on the Riverside Police Department Twitter account, a picture of an open Crown Royal container and this: "She is one of the worst DUI offenders this agency has ever arrested."
Schleicher was found Wednesday asleep in her car at a gas station in Riverside, Illinois with the engine running. It appeared that she tried to fill up the gas tank with kerosene, not gasoline, officers said.
Police observed an open container and recognized that the woman had bloodshot eyes and breath smelling strongly of alcohol. She told cops she was looking for her 11 kids, WLS reported. She lost custody of the children in October.
Schleicher also claimed that she was pregnant and having a miscarriage. This was determined to be false after she took a pregnancy test at a hospital, according to police.
Police said warrants for Schleicher's arrest are active in Nebraska, Idaho and Oregon — all for DUI. While the latest arrest came in Illinois, she has also been arrested before in Kentucky, Wisconsin, Indiana, Minnesota and California.
Schleicher was described by authorities as being "in total disarray, not wearing shoes, and her clothes were literally falling off her."
[Image via Riverside Police Department]
Have a tip we should know? [email protected]