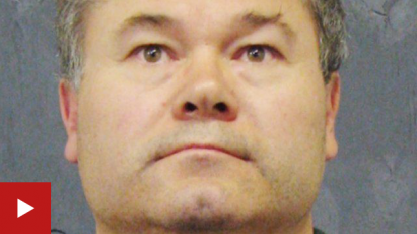 A serial rapist has been sentenced to life in prison. Jason Lawrance, a father of three, who raped five women, was accused of attempting to rape a sixth and assaulting a seventh, will serve a minimum sentence of 12 and a half years in prison before being eligible for release.
The 50-year-old, described as a "sexual predator" by police, raped and assaulted women he met on the online dating website Match.com. Lawrance, who sought love victims using the profile names KeepItStraightToday and StraightMan-Looking, carried out the attacks between June 2011 and November 2014—including attacks just months after marrying his wife, who he met on Match.com.
Judge Greg Dickinson rebuked Lawrance, describing him as "devious, manipulative and dangerous to women." Dickinson is convinced Lawrance would rape again if given a chance. "You have shown no remorse—zero appreciation of the seriousness of these offenses—for the pain you have inflicted on these ladies, their families and their friends."
A life sentence means Lawrance will not be released unless, and until, a Parole Board indicates it is safe to do so.
[h/t Independent]
[Screengrab via BBC]
Have a tip we should know? [email protected]