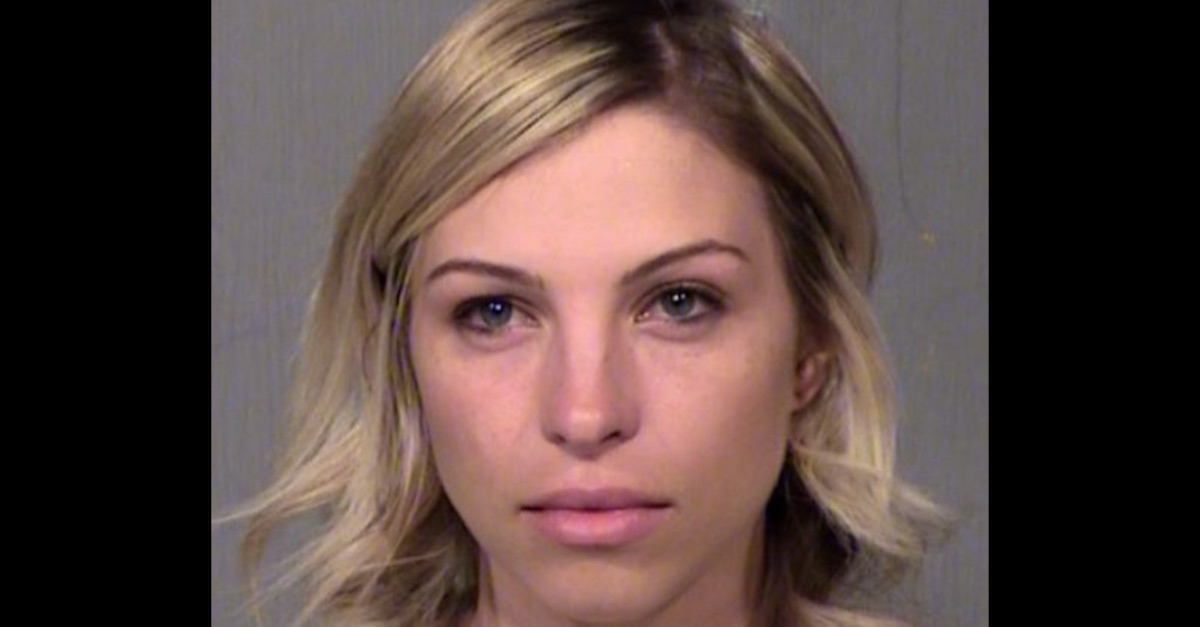 A particularly lurid child molestation scandal is unfolding in Goodyear, Arizona, where details of a married 27-year-old teacher's alleged sex encounters with a 13-year-old male student have gotten even worse — plus her husband is now involved.
Brittany Ann Zamora, who hadn't even worked as a sixth-grade teacher at Las Brisas Academy Elementary School for a year yet, faces two counts of child molestation, one count of furnishing harmful material, and nine counts of sexual conduct with a minor after disturbing sexual texts, nude photos, and eyewitness accounts of illicit sexual activity emerged.
The alleged sexual incidents began on February 1.
Zamora is accused of having sex with the student three times and performing oral sex in both the classroom and her car. When her husband became aware of the allegations, he tried to convince the teen's parents not to call the cops, The Republic reported.
The school principal first reported Zamora to the police last Wednesday. The student's parents reportedly discovered sexual texts on their son's phone and screenshotted them. They claim that they were then  "harassed" by Zamora's husband during a phone call.
They said the husband said Zamora "made a big mistake, but that she loved the kids" and tried to settle the situation without going to authorities.
The parents declined.
Remarkably, Zamora said during her first court appearance that she'd "love to go home to [her] husband."
Another line purportedly from Zamora to the student that was included in court documents read, "If I could quit my job and [expletive] you all day I would."
Whether or not she's convicted, quitting her job won't be necessary. She won't be going back to this school, according to the school's interim superintendent.
Zamora is scheduled to appear in court again at 8:30 a.m. on March 29. Her bond was set at $250,000.
[Image via Maricopa County Sheriff's Office]
Have a tip we should know? [email protected]