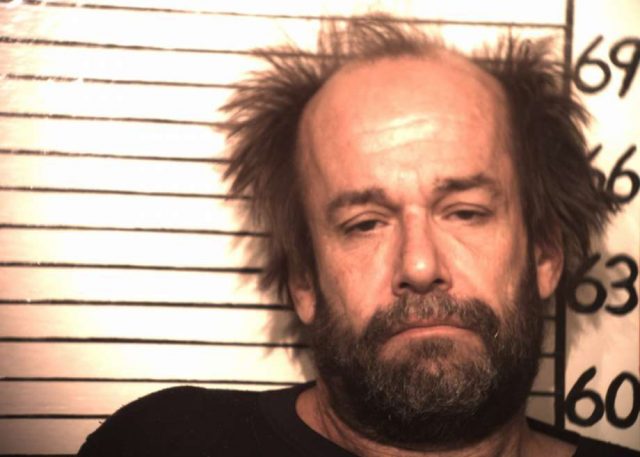 A Texas man was sentenced to life in prison on Wednesday for drug possession and tampering with evidence. During the trial, however, the bizarre details of his arrest, and personal life in general, came to light.
When a Texas state trooper found Charles Ransier in his truck alongside a highway, prosecutors said, the man had melted wax on his chest, and the vehicle was full of male enhancement pills including Viagra and Extenze, lubricant, children's clothing, balloons, dolls, candy, baby oil, rope, duct tape, and a cooler containing frozen cucumbers. Oh, and a bunch of syringes with methamphetemine in them.
When the officer approached, Ransier tried to break the tip off a syringe he was holding. A struggle then ensued between him and the cop when Ransier disobeyed a command to stop damaging the evidence, according to prosecutors. The officer eventually handcuffs Ransier and picked up the broken syringe, which tested positive for meth.
As it turns out, this wasn't Ransier's first time getting caught with veggies.
In 2014, he was found wearing women's stocking while engaged in a sex act with a vegetable. In 2012, he admitted to performing a "deviant sex act involving a squash" after a deputy found him naked in a truck.
Ransier has a long history outside of the produce aisle as well. He had nine prior felonies, including when he killed a reserve Arizona trooper when he was high on meth and crashed into him.
Evidence of the past convictions were brought up during the trial, and the jury took less than an hour to sentence him to life for tampering. On top of that, the drug possession conviction earned him a $10,000 fine and an additional 20 years.
Have a tip we should know? [email protected]