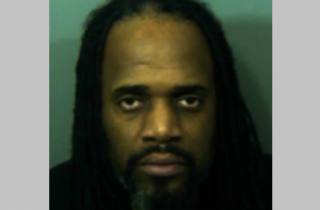 A North Carolina man without a medical license pleaded guilty to federal fraud charges on Thursday, for giving illegal injections that he reportedly claimed would give them curvier figures, the Washington Post reported. According to the plea agreement, Vinnie Taylor's procedure involved injecting silicone into a woman's buttocks, then using super glue and cotton balls to keep the silicone from leaking out and wrapping her butt in plastic wrap.
According to court records, Taylor knew that what he was doing was illegal, and when explaining it to a client, compared it to how "marijuana is illegal, but everyone uses it."
Taylor told clients he was giving them medical-grade silicone when he was using food-grade material, court documents said. He also told at least one client that "silicone is not harmful if it is injected into you."
But that wasn't the case for one woman. In March 2014, a woman who had an appointment with Taylor in  Maryland hotel room had trouble breathing when she left, court records said. She then went to the hospital, where she died, from "acute and chronic respiratory failure due to a foreign substance," according to a medical examiner. Taylor told future clients that he was just trying to help the woman, and that she was sick beforehand, but the U.S. Attorney for the District of Maryland said in a statement that he later admitted that her death was his fault.
An arrest warrant for Taylor was issued in December 2014, and he was arrested in St. Louis, Missouri before deputies brought him back to Maryland, according to D.C.'s NBC4.
The death brought Taylor's operation to the attention of law enforcement officials, who later discovered that he had 152 gallons of silicone, and had made roughly $1.59 million dollars after more than 3,000 appointments over the course of seven years, federal prosecutors said.
Taylor agreed to a sentence of 12 to 15 years in prison for the fraud charges. The State Attorney's Office for Prince George's County in Maryland, where the deadly procedure took place, stated that Taylor is expected to also plead guilty to manslaughter, which carries a 10-year sentence, which he would serve at the same time as the fraud sentence.
Have a tip we should know? [email protected]