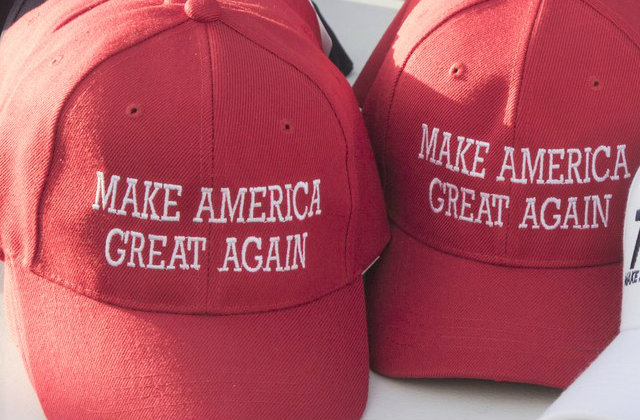 A Donald Trump supporter claims a New York cocktail bar refused to serve him. Employees and the manager hated his red "Make American Great Again" hat.
Philadelphia man Greg Piatek and his attorney Paul Liggieri spoke to the New York Post all about his story.
The 30-year-old accountant said he and friends were drinking at The Happiest Hour bar on Jan. 28. They got service from the first bartender, but allegedly got a cold response when they waved down a second one who passed them by.
"Is that hat a joke?" the man reportedly told them. Piatek claimed that the bartenders didn't see his hat's slogan until he turned his back to the bar.
"Ignoring me because I'm wearing the hat is ridiculous," he said. "It's really sad." The trio managed to get some beverages, but the bartender "slammed the drinks down."
A third bartender allegedly told them," "I can't believe you would support someone so terrible and you must be as terrible a person!" Then the manager, who apparently spoke to the owner about this, kicked them out because of the Trump hat.
The lawsuit was filed in the Manhattan Supreme Court. We've reached out the Happiest Hour for comment, though they didn't respond by press time.
[image via J. Bicking and Shutterstock]
Have a tip we should know? [email protected]