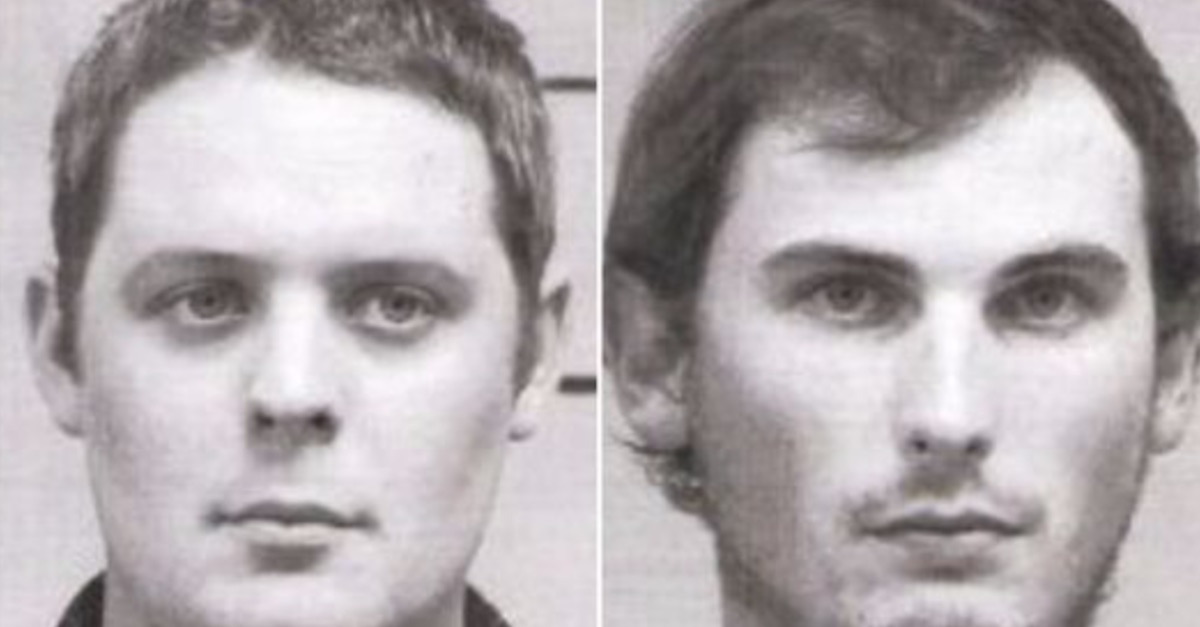 Two men from Arkansas who pleaded guilty to aggravated animal cruelty after posting a video on Snapchat of themselves slitting a dog's throat will face no jail time — unless they are not on their best behavior for the next three years and don't pay a fine. This is notable because they faced a maximum of 10 years behind bars.
The convicts, Boots Stanley and Steven Sadler, learned their punishments in a Morehouse Parish, Louisiana courtroom on Thursday.
According to USA Today, Sadler and Stanley were each ordered by Judge Carl Sharp to pay a $5,000 fine and to perform the equivalent of 20 full days (480 hours) worth of community service. They are also going to be on probation for three years.
In order to avoid a year of jail time, they must pay the fines. If they want to cut community service time in half, they can do so by donating an additional $5,000 each to the Morehouse Parish Humane Society. The judge has also ordered the men to undergo psychological evaluation and said they cannot own an animal for a year.
Given the graphic nature of the video (the dog was riding on a horse with Stanley and eventually had its throat slit by Sadler multiple times) the sentence has locals outraged.
Lisa Roberts said the sentence was too light and was "shocked" by it.
"I feel like they have gotten a slap on the wrist over something that is an absolute sadistic murder of an innocent animal," she said. Others who attended the sentencing reportedly echoed that shock and disappointment.
[Image via Morehouse Parish Sheriff's Office]
Have a tip we should know? [email protected]