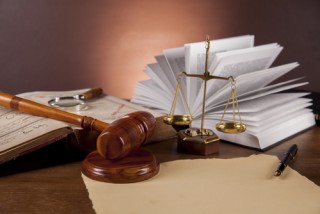 A New Jersey law firm is in the midst of some pretty embarassing allegations after the firm's manager was accused of soliciting clients for sex in exchange for legal services.
The suit claims that James Groff, the office manager at Conrad Bendetto's law firm in New Jersey, used his position to proposition at least two people.
The plaintiff, Javier Carrasquollo, says he was about to turn himself in for a probation violation when Groff contacted him on Facebook. He claims that Groff (not an attorney) said he would keep him out of jail if he had sex with him. The two, according to the lawsuit, exchanged penis photographs via Facebook.
"As a result of having a specific promises made to him regarding the results of his criminal case, and as a result of realizing that he was duped into having sex in exchange for results that were not delivered, and for other reasons related to Mr. Groff's bizarre law firm management, plaintiff has suffered severe emotional distress," the lawsuit reads.
The lawsuit points out that Groff has a lengthy criminal record, and that the law firm should have taken that into consideration before hiring him.  LawNewz.com emailed Mr. Bendetto for further comment.
[h/t New Jersey Law Journal]
Have a tip we should know? [email protected]
Rachel Stockman - Editor in Chief / On Air Host