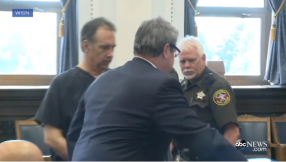 Ex-cops have had a rough go of it lately; whether it's slaying an ex-girlfriend before jumping in front of a train or serial rape, the ex-cop label has been undoubtedly troublesome. Now, a former suburban Milwaukee police officer accused of killing two women, stuffing their bodies in suitcases, and dumping them along a Wisconsin highway has found himself in disturbing company. Steven Zelich pled guilty to the death of 19 year-old Jenny Gamez in Kenosha County Circuit Court on Monday.
Zelich, 54, is likely to spend the rest of his life in prison after entering a guilty plea to charges of reckless homicide with use of a dangerous weapon and hiding a corpse. He faces up to 75 years in prison according to Kenosha County Deputy District Attorney Michael Graveley.
The former Wisconsin police officer shocked his attorney with the plea shortly before jury selection was set to begin. "I really anticipated that we would be doing jury selection right now," Zelich's defense attorney Jonathan Smith told ABC News. "For reasons that are personal to him, he decided that we wouldn't proceed to trial."
Graveley said he will seek the maximum 75-year term, saying, "It's just too dangerous a set of behaviors to allow him to be out of custody."
The former officer admitted to the 2012 rough-sex strangulation killing of Gamez, with whom he had an ongoing sexual relationship. The teenager was killed in 2012. Zelich hid her body in his West Allis apartment refrigerator before dumping her body along a rural road in 2014. The bodies were discovered by police in June 2014 in Walworth County, Wisconsin.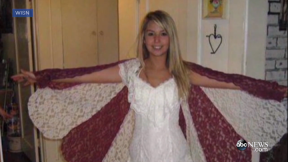 According to court documents, Zelich met Gamez and his other victim, 37 year-old Laura Simonson, online. The two would meet in Kenosha hotels and play sex games for several days, often with Zelich choking Gamez. On the night of her death, Zelich went too far. He choked her to death. Authorities believe Zelich killed Simonson in November 2013 at a hotel in Rochester, MN.
The former West Allis police officer has also been charged with first-degree murder in the death of Simonson. Oddly enough, Zelich has not admitted guilt on that charge.
Zelich's sentencing is scheduled for March 30.
[h/t ABC News/AP]
[Screengrabs via ABC News]
Have a tip we should know? [email protected]