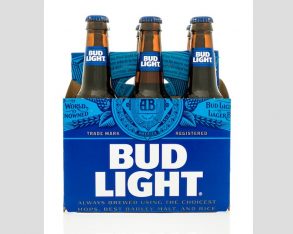 A North Carolina judge was convicted on Friday for charges that he tried to bribe a federal agent with two cases of Bud Light. Prosecutors alleged the judge wanted to obtain copies of text messages from the his wife's cell phone and the phone of another man whom the judge believed she was having an affair.
The News & Observer reports the jury returned the guilty verdict against Wayne County Superior Court Judge Arnold O. Jones II in just over 30 minutes on three felony charges:  paying a bribe to a public official; promising and paying a gratuity to a public official; and corruptly attempting to influence an official proceeding.
According to court documents obtained by the newspaper, Judge Jones contacted a Wayne County Deputy who was assigned to a federal gang task force and asked him to obtain messages from two phone numbers that belonged to the judge's wife and another man.  Prosecutors said the judge initially offered the deputy "a couple of cases of beer" for obtaining the information, but eventually gave the deputy $100 for a disk that he believed contained the information.
Unbeknownst to the judge, the deputy was working with authorities the entire time and the judge was eventually arrested.
After the verdict, a defense attorney announced plans to appeal the verdict.  The defense contends the judge was simply asking a favor of the deputy, who he wrongly believed to be a friend.  They further accuse the deputy of stringing the judge along, in part due to the judge's role as chairman of the North Carolina Innocence Inquiry Commission.  According to the newspaper, the commission has freed a number of wrongly convicted inmates since 2006.
The acting U.S. Attorney issued a statement standing by the verdict on Friday.  "The jury's verdict affirms a bedrock principle of the rule of law," U.S. Attorney John Bruce said. "No person holding a position of public trust in our legal system is permitted to subvert that system for his own personal objectives."
A sentencing hearing is set for January 2017.  In addition to criminal punishment, Judge Jones could face discipline from the North Carolina Bar Association.  He is currently on administrative leave, but he told reporters he will still seek re-election as democrat in the November election.
[image via Keith Homan / Shutterstock]
Have a tip we should know? [email protected]