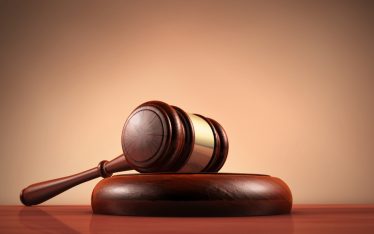 An LGBT advocacy group has filed a lawsuit challenging Utah's so-called 'No Promo Homo' law that prohibits public schools in the state from teaching about homosexuality, even in sex-ed courses.
The lawsuit was filed late Friday in federal court in Salt Lake City by the National Center for Lesbians Rights (NCLR) on behalf of Equality Utah and three public students.  The lawsuit argues the state's curriculum law violates the First Amendment, the equal protection clause of the 14th Amendment.
"The anti-gay school laws were enacted in order to express moral disapproval of 'homosexuality' and of LGBT persons," the complaint states, according to the Salt Lake City Tribune.  "They do not serve any legitimate state interest."
According to the lawsuit, the laws prohibit the use of course materials that include "advocacy of homosexuality" or any "advocacy of sexual activity outside of marriage."
The complaint states, "These laws prevent presentation of accurate information concerning lesbian, gay, bisexual people in health classes and other classes, even when such information serves important educational purposes, while imposing no similar restriction on discussion of heterosexuality."
Several other states have similar laws on the books, but the newspaper reports this is the first lawsuit to challenge such a law.
NCLR attorney Chris Stoll said the lawsuit "could set the precedent for the striking down these laws nationally."
The newspaper reports a Board of Education spokeswoman had no comment on the allegations, except to say its legal counsel had not yet reviewed the lawsuit.  Calls to the other named defendants were reportedly not returned.
[image via niroworld/shutterstock]
Have a tip we should know? [email protected]