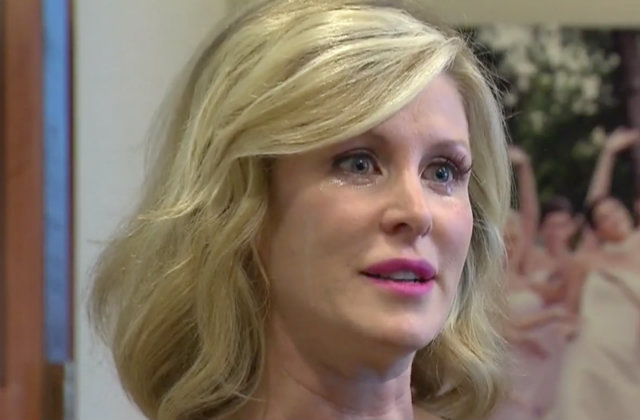 A Dallas jury ruled Friday that a local couple defamed their photographer by claiming she held their wedding pictures hostage. What began as a $125 fee is now a verdict of over $1 million.
"I was proud of my accomplishments, what I have done," plaintiff Andrea Polito told the Dallas Morning News. "They took that away from me. It's been a fight for myself to get my reputation back."
She said Neely and Andrew Moldovan ruined her photography career after hiring her company in 2014 for a wedding. A week after the ceremony, they reached out to get their pictures, but Polito said the couple hadn't yet taken certain requisite steps. They still needed to fill out an order form, and pick out a cover photo, Polito said in a lawsuit filed in 2015. Despite attempts to sort things out, the Moldovans blasted her in the media, claiming she was holding their pictures hostage for more money, Polito said.
(Their claims even caught the attention of The Daily Mail.)
The bad publicity destroyed her–Her business' average of 75-100 clients a year dropped to two in 2015, Polito said.
"No one is saying you can't go and write a review," her attorney Dave Wishnew told the outlet. "Freedom of speech is not freedom from consequence. Things you put on the internet to attack a business have real world consequences and that really resonated with the jury. You can't go and burn someone's house down and claim free speech."
The Moldovans can appeal, but they haven't publicly talked about the ruling. Their Attorney T. Chase Garrett told CBS-DFW "no comment," and said his clients didn't want to talk.
[Screengrab of Polito via CBS-DFW]
Have a tip we should know? [email protected]