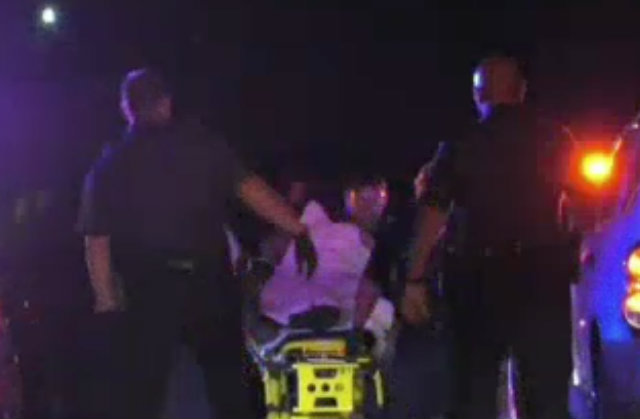 There was a suspected burglary in Whitehall Township, Pennsylvania, but police didn't arrest any thief. They cuffed the homeowner for shooting one of their own. Cops told NBC Philadelphia that officers showed up to William Sturtevant's home early Saturday morning at around 2 a.m.
The 46-year-old homeowner reportedly told dispatch he was hiding inside a closet, and armed. Police claim they announced themselves while entering the home through a back basement door. Sturtevant allegedly opened fire at the officers with a shotgun as they walked up the stairs toward the first floor, police say. One cop got struck in the thigh, and was sent to the hospital in stable condition.
Officers did not shoot back. They booked Sturtevant on aggravated assault, assault of a law enforcement officer and recklessly endangering another person. The burglary remains under investigation. Law Newz could not reach Sturtevant for comment.
[Screengrab via NBC Philadelphia]
Have a tip we should know? [email protected]