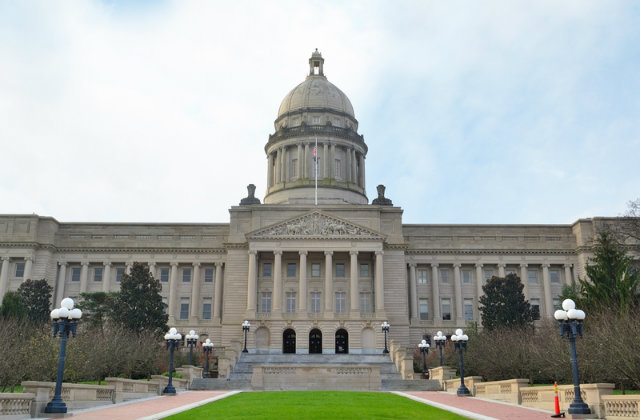 Jeanette McCue's husband is serving 10 years in prison for beating her, but Kentucky law requires her to pay for his divorce lawyer anyway.
"This is crazy," McCue remembered telling her own attorney, according to a Wednesday profile in The Courier Journal. "You want me to pay for him so I can divorce him?"
As described by her, the attack was patently savage: she said she sustained bruises, black eyes, a split lip, and marks on her neck from a beating and choking that left her unconscious. She suggested that he missed when firing a gun at her only because he was drunk.
Still, after all that, she faced having to pay for his lawyer when she tried to divorce him. Kentucky law required her to hand over the cash because he was an inmate, and didn't have the ability to hire an attorney.
Local politicians made moves to change that situation, however. In a bipartisan effort, three Democrats and three Republicans in the state senate joined together to sponsor Senate Bill 68. Basically, the bill would save victims like McCue from having to pay the legal fees of an abusive spouse who was convicted for a domestic violence crime. Instead, Kentucky's Finance and Administration Cabinet would foot the bill.  Co-Sponsor Sen. Morgan McGarvey (D-Louisville) said the bill wouldn't cost the state very much because such cases are rare.
[Image via Jeff Zehnder and Shutterstock]
Have a tip we should know? [email protected]