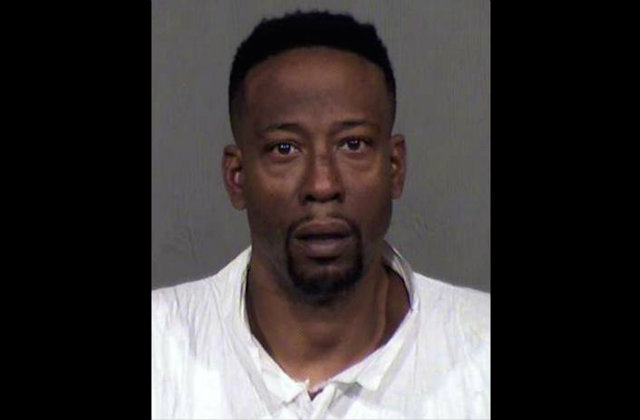 Arizona-area vegan chef Anthony Milan Ross is fighting charges that he murdered his ex-wife Iris Ross, 38, and their two children on Christmas Day, according to Fox 10. He pleaded not guilty on Thursday in a Phoenix courtroom.
Cops claim he shot Iris when she showed up at their apartment complex to pick up the kids. Investigators said he struck her as she tried to run away. Ross then allegedly returned to the apartment where his shot his children. One was 11-years-old, the other at 10 months.
Police reportedly captured him after he locked himself in the residence, and engaged in a shootout.
Ross was uninjured in that exchange, but he appeared in court handcuffed to a wheelchair. It's unclear why he needed it.
He faces three counts of first-degree murder. Arizona is a capital punishment state.
[Mugshot via Maricopa County Sheriff's Office]
Have a tip we should know? [email protected]