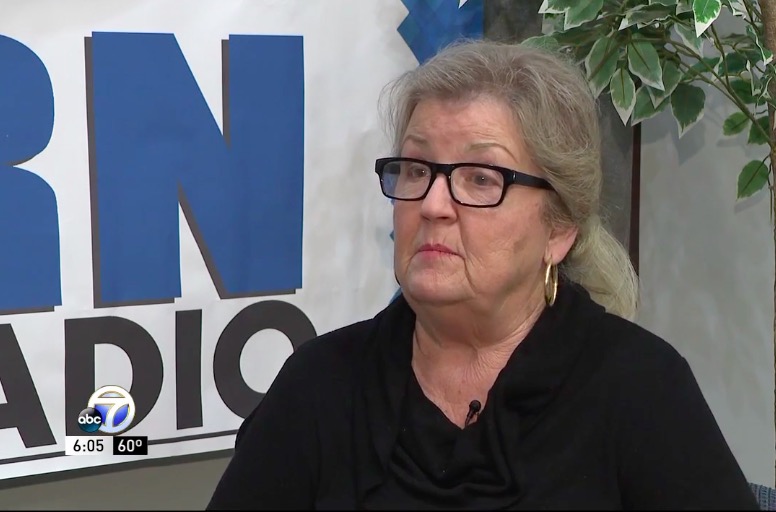 Juanita Broaddrick released a new book titled You'd Better Put Some Ice On That about when President Bill Clinton allegedly raped her. Broaddrick, who first came forward with claims of the sexual assault in 1999, contends Clinton said "you'd better put some ice on that"after the rape occurred as he he was leaving her hotel room in April 1978 in Little Rock, Arkansas. Broaddrick said she wrote the book to set the record straight and "ensure victims everywhere are believed."
Broaddrick said she met Clinton in 1978 while he was campaigning for Governor, and she was 35 years old and working at a nursing home. She was attending a nursing conference in Little Rock, and ended up setting up a meeting with then Attorney General Bill Clinton at a coffee shop, where the two were to discuss issues impacting the nursing home industry. However, she said, he changed course asking her if they could actually have the meeting in her hotel room because he claimed it was too busy and there were too many reporters in the coffee shop.
Here is what Broaddrick claimed happened next:
He pushed me backwards onto the bed and I began to panic and yell. Then he was on top of me biting my lip. It was a shock and so painful. I began to taste the blood from my bleeding lip and I was so frightened. His hands were all over me. He tore at my clothes, ripping my skirt at the waist. He was so heavy and I thought I was going to be able to get my breath. He would bite my lip if I started to yell and then he would press down on my shoulder with one elbow while he tore at my clothes whit his free hand. I truly thought I was going to die.

He pushed my skirt up and tried to pull my panty hose down. They were the sheer kind and began to rip with his repeated yanks. I never wore underwear under my panty hose. This is one time I wished I had. He ripped my panty hose completely away from the crotch area. I don't remember him undoing his pants. All of a sudden I just felt his bare skin against mine. And then the rape began and it was so painful that I screamed. That's when the lip biting commenced again to quiet me.
The book also delves into the mental and physical abuse she suffered as a child by her mother. The book is on sale on Amazon for just under $30 for a hardback. It was written by Juanita Broaddrick along with Nick Lulli, a journalist.  Clinton has long denied the allegations.
During the presidential election, President Trump brought Broaddrick and several other Clinton accusers to a live debate after several women came forward accusing him of sexual assault.
[screenshot from KATV]
Have a tip we should know? [email protected]
Rachel Stockman - President / On Air Host