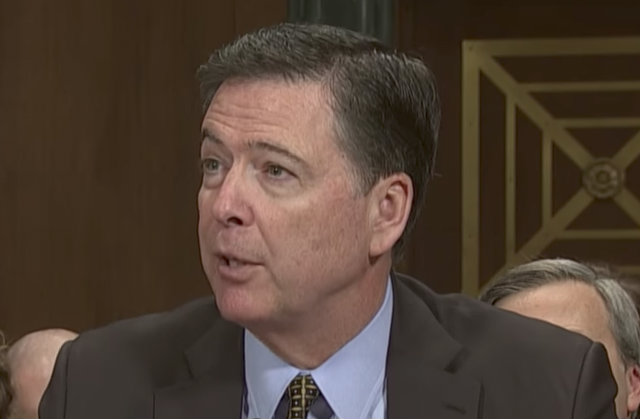 A judge ruled on Thursday that the FBI has to turn over "all withheld documents" to the court in a Freedom of Information Act lawsuit brought by conservative watchdog group Judicial Watch, the Daily Caller, and others over former FBI Director James Comey's infamous memos detailing conversations he had with President Donald Trump. The FBI now has until January 18 to provide the documents to the court for in camera review. This means that the court will have the opportunity to examine the documents outside of the public view.
The case was filed last year after the FBI failed to respond to a FOIA request in June for "[a]ll unclassified memoranda authored by former FBI Director James Comey that contemporaneously memorialized his discussions with President Donald Trump and his aides." Most of Comey's memos were said to contain classified information, but at least three are believed to be unclassified. The FBI will now have to turn over these unclassified documents to the court.
"Americans have a right know the full facts about former FBI Director James Comey's unclassified memos regarding his conversations with President Trump and his aides prior to his firing," Daily Caller co-founder Neil Patel said when the lawsuit was filed in September. "And the FBI must be required to honor the Freedom of Information Act."
Last summer, the case was consolidated with other lawsuits brought against the FBI by CNN, Gannett, and Freedom Watch, Inc.
Reports of the memos caused significant concern that President Trump may have tried to obstruct justice by interfering with the investigation of the Trump campaign's ties to Russia. This led to the appointment of Robert Mueller as Special Counsel overseeing the Russia probe.
[Image via PBS screengrab]
Have a tip we should know? [email protected]