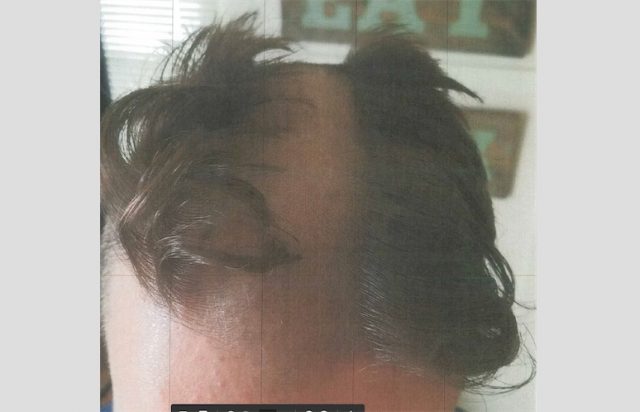 A hair stylist in Wisconsin was arrested right before the holiday weekend for allegedly cut a customer's ear on purpose–after giving him a very bad hair cut.
Prior to the alleged scissor-based battery, Ruby's Salon stylist Khaled A. Shabani, 47, claims he was apparently having some trouble with a customer who just couldn't keep his head still.
According to the Wisconsin State Journal, Shabani first used his hands to twist the customer's ear after the 22-year-old marked himself as an incorrigible fidgeter who continuously moved his head around.
It's unclear if the fouled-up haircut was the result of that fidgeting, too, however, or if it was simply intended to be another form of barbershop-style punishment.
The evidence–a bird's-eye-view photograph of the customer's head after the haircut–suggests something went terribly wrong after the customer came in for a side shave and an inch off the top.
Shabani apparently used an imaginative interpretation of that request before allegedly snipping the man's ear in retaliation for his continuous fidgeting.
Madison police spokesman Joel DeSpain described the outcome, saying that after Shabani attached the shortest hair guard on hand, the barber ran the clippers down the middle of the man's head, "leaving him looking a bit like Larry from the 'Three Stooges'." DeSpain continued:
While it is not a crime to give someone a bad haircut, you will get arrested for intentionally snipping their ear with a scissors.
After that unfortunate center line was drawn down the man's head, he got up, left, and went to a different stylist to have his head fully shaved in time for Christmas.
As for the ear-snipping incident, Shabani contends that part was an accident. He was charged with mayhem and disorderly conduct while armed.
[image via Madison Police Department]
Follow Colin Kalmbacher on Twitter: @colinkalmbacher
Have a tip we should know? [email protected]