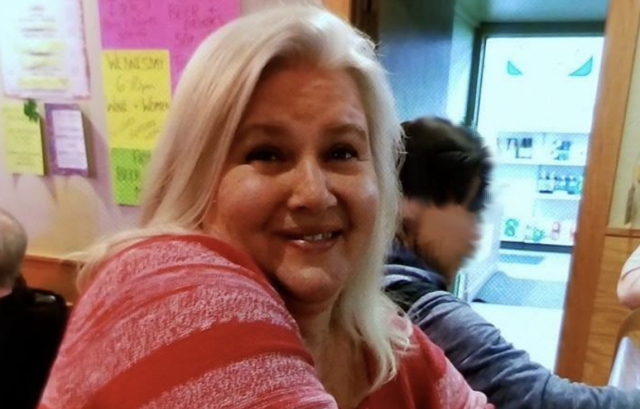 Lois Riess, the grandmother accused of fatally shooting her husband in Minnesota before heading down to Florida, killing a woman who looked like her, and stealing her identity, has been apprehended.
Weeks after law enforcement officials began searching for Riess, authorities finally caught up to her in South Padre Island, Texas.
Billboards featuring the nickname "Losing Streak Lois," a reference to Reiss' alleged gambling addiction, popped up in Texas, New Mexico, California and Arizona as part of officers' efforts to track her down.
Riess had been located in Louisiana casinos before going to Texas, and police feared she would try to flee to Mexico before the U.S. Marshals Service eventually caught her.
Lee County Undersheriff Carmine Marceno said in a statement:
I promised all along that Lois Riess would end up in a pair of handcuffs. Tonight, she sits in a jail cell in Texas. We are working as expeditiously as possible to bring her back to Lee County to face murder charges.
Riess had allegedly befriended the woman in Florida, 9-year-old Pamela Hutchinson, before killing her and stealing her cash, credit cards, identification, and car.
Marceno said he had never seen a case quite like this before.
"This is the first time in my career that I've seen someone steal someone's identity and target them for the way they look, in order to murder them," he told NBC News.
Marceno said Riess "smiles and looks like anyone's mother or grandmother," but is " an absolute cold-blooded killer."
[Image via Minnesota Bureau of Criminal Apprehension]
Have a tip we should know? [email protected]