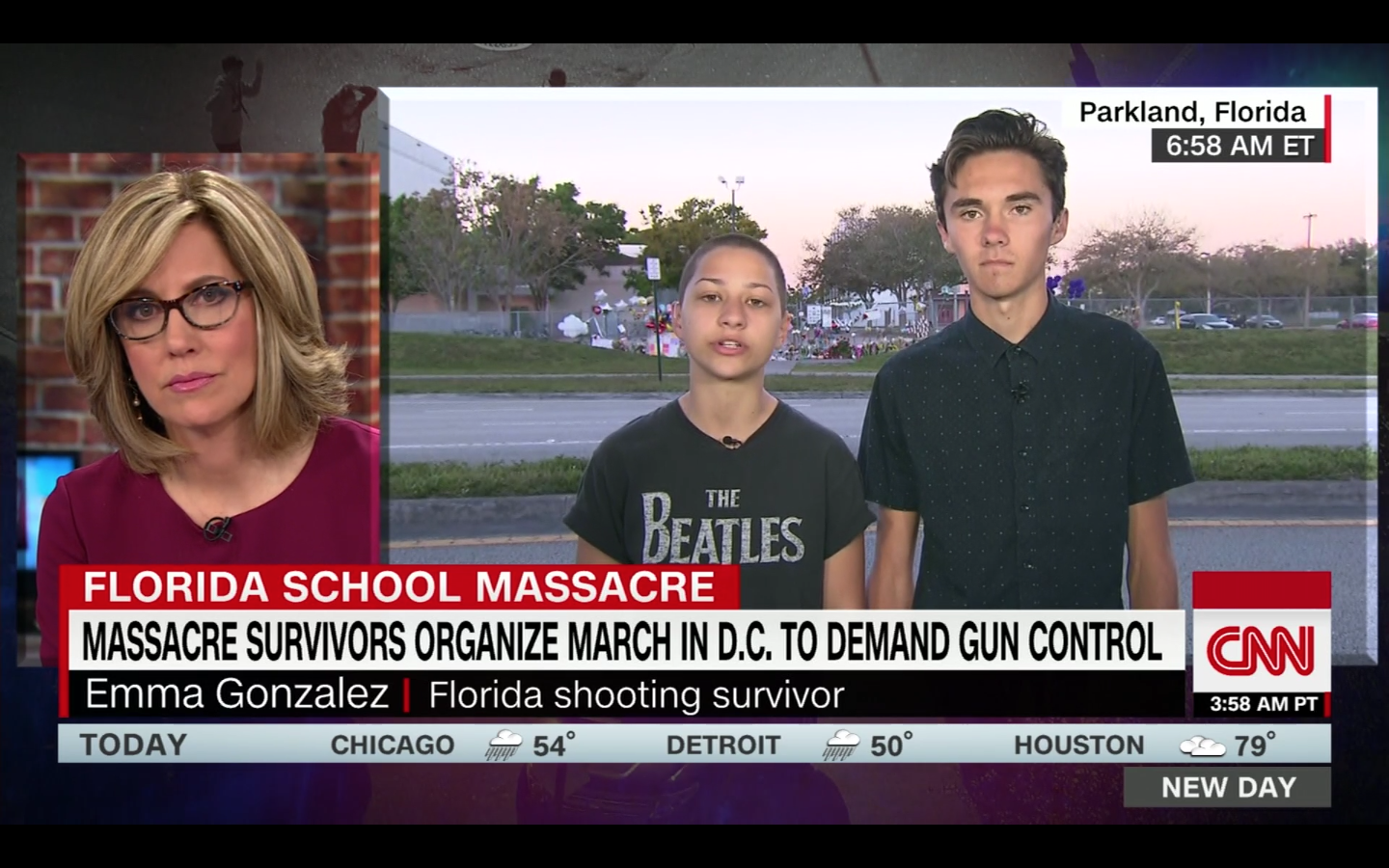 An aide to a GOP state representative believes two prominent student-survivors of the recent school shooting in Parkland, Florida are not actually students at all, but rather so-called "crisis actors" who travel from tragedy to tragedy.
In response to a story about those two students, GOP aide Benjamin Kelly wrote an email using Florida's state email system which reads:
Both kids in the picture are not students here but actors that travel to various crisis when they happen.
Here's the email. I asked for more information to back up the claim and was sent another email that linked to a YouTube conspiracy video. pic.twitter.com/VRSVOcjj3E

— Alex Leary (@learyreports) February 20, 2018
The aide in question works for Republican Representative Shawn Harrison, who represents Florida's 63rd district in the Sunshine Statehouse. Kelly, the aide, was apparently responding to the featured image used by Tampa Bay Times reporter Alex Leary in a story published Tuesday about conservative outrage in the aftermath of the Valentine's Day massacre at Marjory Stoneman Douglas High School.
Per Leary's story, massive amounts of conservative outrage is currently being directed at the multiple teenage school shooting survivors who have been outspoken in their opposition to current gun laws in America.
The two students featured in the image at the top of Leary's story are survivors Emma Gonzalez and David Hogg — both of whom have been conspicuous in the media as advocates for stricter gun laws.
After receiving the email, Leary, the reporter, contacted Rep. Harrison, who issued a statement which reads, "If my aide disparaged a student from Parkland who is grieving than I will deal most strongly with my aide . . . clearly it was inappropriate for him to send that."
Rep. Harrison later took to Twitter to distance himself from the comments and to announce he'd placed the aide on leave pending further possible discipline:
I was just made aware that my aide made an insensitive and inappropriate allegation about Parkland students today. I have spoken to him and placed him on leave until we determine an appropriate course of action. I do not share his opinion and he did so without my knowledge.

— Shawn Harrison (@Shawnfor63) February 20, 2018
Follow Colin Kalmbacher on Twitter: @colinkalmbacher
[Image via screengrab from CNN.]
[Editor's note: This piece has been updated to include Rep. Harrison's Tweet.]
Have a tip we should know? [email protected]